Organic use of social media simply isn't enough to drive new sales leads and conversions in the quantity your business needs. And if you're launching new products, building awareness at scale is virtually impossible without a coordinated advertising campaign.
But social media advertising is complex. A scatter gun approach to targeting with untested campaigns is expensive and rarely delivers results. With a plethora of channels, incredible targeting options and multiple ad types within each platform (Facebook alone currently offers 19 different ad types) it's easy for marketing managers to get confused and not maximise the potential opportunities on offer.
Does this describe your current social media advertising?
You've been gaining (or buying!) likes or followers but your updates are only seen by a handful of these and you're not seeing any ROI for all your hard work
Not enough time to properly explore the different ad types, targeting options and platforms available
Lack of skills to do it properly
You're not really sure which image size you need for which platform
The odd ad you have done has been rejected for breaking a bunch of rules you had no clue about
You have no idea how to properly split test a headline, let alone images and targeting criteria
Tracking and conversion pixels are confusing and your monthly results reporting is a dog's breakfast
Actually you're not even convinced that you should be advertising on social media (here's our opinion on why Facebook ads are increasingly essential for brands)
Frankly, you're baffled by all the options, and struggle to keep up with the never ending changes
Introducing The Digiterati's "Done for You" social media ads service
Delivered by Carlton Jefferis, a leading social media practitioner and technical specialist, and Marie Page, author of the Smart Insights Facebook Ads Guide, we'll manage your entire social media advertising programme leaving your team free to do what they do best.
If you'd prefer to carry on running your ads programme in-house, we're still available to help. Check out our online and in-person coaching options.
What's included?
We can run your ads on any of the key social media platforms including Facebook, Instagram, LinkedIn, YouTube and Twitter. We can even integrate with PPC such as Google Adwords or Bing Ads.
The areas that you can outsource include:
Creative

Ad copy – there are 6 distinct elements to balance in a typical Facebook ad. Sentence length and choice of words can make the difference between a click or a swipe. What message will cause you to stand out from the competition and other posts on Facebook? Many in-house teams know the importance of getting the ad copy right and yet carry on using ads that are weak and ineffective.
Image – sourcing, incorporating copy within the platform's limitations and choosing the right size for the ad type for optimum impact.
Video – very few companies feel confident in this area and yet it's the key ad type that's working right now from YouTube's 15 and 60 second ads to Facebook' and Instagram's video ads.
Canvas – Facebook's new ad darling for mobile. We're already using it effectively.

Targeting
Social media's targeting potential is nothing short of awesome. We've written about Facebook targeting here and here to give you an insight into what you could achieve on many of the platforms
Lead magnet development and integration with eCRM
Lead generation ads are designed to build your database but do you have the necessary lead "magnet" (hopefully something more exciting than a white paper) that will prove irresistible enough to encourage a user to part with their email address? And what do you do with the email once you have it? We can help you build a sequence of emails taking the user further through the sales funnel. We can even source and build an eCRM platform for you to enable all that to happen automatically.
Split testing
Using a sophisticated social media ads software package, we can test up to 250 variables in a single campaign – targeting, headline, placement, image, body copy and more – and surface the combination that gets the best results.
Our service will also auto optimise your ad to show the elements that the testing is already showing to be most effective.
Reporting
Using the latest tracking and conversion pixels we'll provide you with regular reports with interpretation and recommendations rather than a baffling set of stats.
Let's get started!
Our Done For You packages are tailored to the needs of the individual business. We've even worked with digital marketing agencies to enable them to master Facebook's tricky Business Manager platform and then providing an arms-length support service while they built their own expertise in-house.
Get in touch and we'll be delighted to tailor a package and costing for the approach you need to transform your advertising effectiveness.
Online training with Digiterati Academy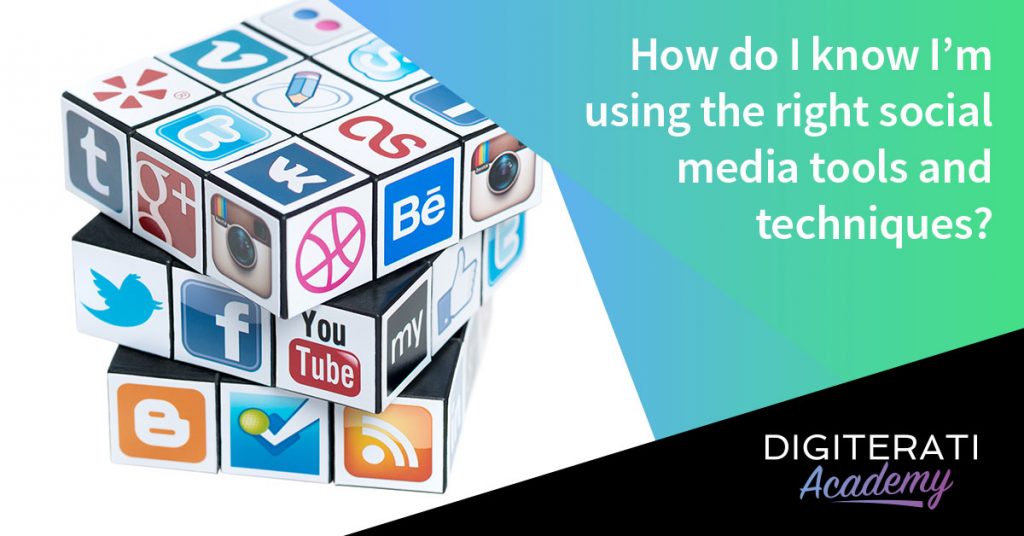 If you'd prefer the DIY approach you can receive our same level of training, coaching and expertise through our online learning sister business, Digiterati Academy.
Join our active community of likeminds, and keep on top of the latest changes and trends with bang up-to-date classes on digital marketing and social media.
Our flagship course on Facebook Ads, Zero to Hero with Facebook Ads, is packed with all the expertise we build into our client campaigns so you'll be creating high-converting, profitable ads in no time.