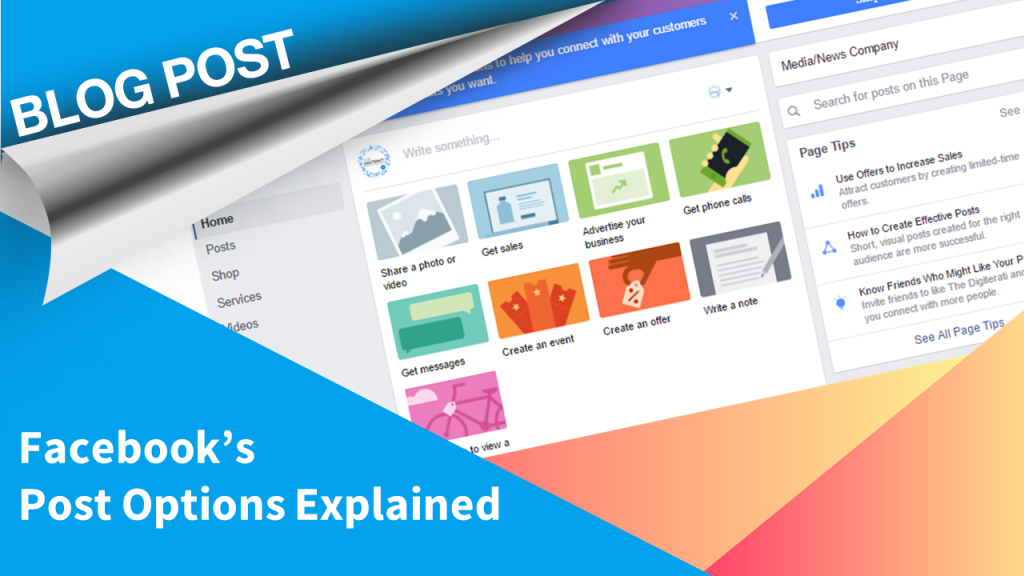 Last weekend Facebook rolled out a tweak to the way that posts can be created on Pages. Called "Post Options", the tweak offers users a helpful wizard in creating nine different post types that double up as post objectives with many integrating Facebook's highly effective calls to action:
Share a photo or video
Get sales
Advertise your business
Get phone calls
Get messages
Create an event
Create an offer
Write a note
Get people to view a product
Whilst none of these are strictly new, Post Options is a nice visual way of encouraging Page Admins to post a wider variety of content. Clearly Facebook wants to move away from an endless stream of link posts (note how "Drive traffic to your website" is not even an option).
Post Options include a blast from the past in the form of Facebook Notes. I reckon with the re-emphasis on Notes Facebook is likely to have adjusted the algorithm to favour this currently unusual form of content. I'd strongly encourage you to experiment with writing notes again (in fact I posted this very article as a note to see how it goes). Early results are looking promising. I would suggest that Notes are treated very positively by the algorithm based on the reach mine received in comparison to a similar standard post.
If you are familiar with WordPress or even blogging on LinkedIn, creating a Facebook Note is a piece of cake. And remember to adjust the order of your tabs in the left hand column to enable people to discover your Notes more easily too.
Facebook Offers also enjoy a resurgence. My own experiment with creating an offer (see below) resulted in lots of instant reach so I'd suggest that post type has got a little algorithm boost going on in the News Feed as well right now.
Do watch for some bugs in Offers. I talk about these in the upcoming Masterclass.
Facebook Events also feature strongly. Again a content type that is sorely neglected, and well worth a look (we have a Digiterati Academy course on Events so that you can learn all the options available to you).
Finally the objective to get people to view a product is relatively new and requires that you have a Shop Section set up on your Facebook Page (again we have a Masterclass showing you how to do that. You select the product from your Shop Section then create a post that features it. This time a square image surfaces rather than the more usual landscape option.
We have a brand new video Masterclass on Post Options available. Do enjoy exploring the new tool!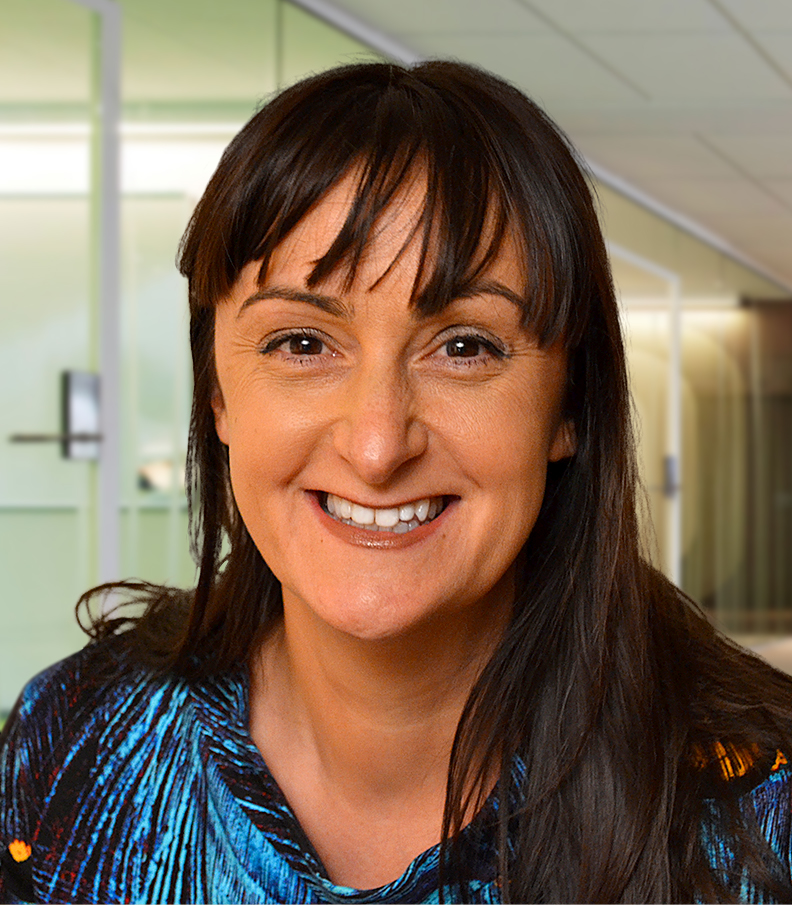 Comments