The complete guide to Facebook Ad types, objectives and where they can be placed
It's easy to get confused when faced with all the different Facebook ad types – Links, Photos, Text, Offers, Videos and more.
Using the infographic below you can see which ad types are available depending on your objective. Then follow the options for placement.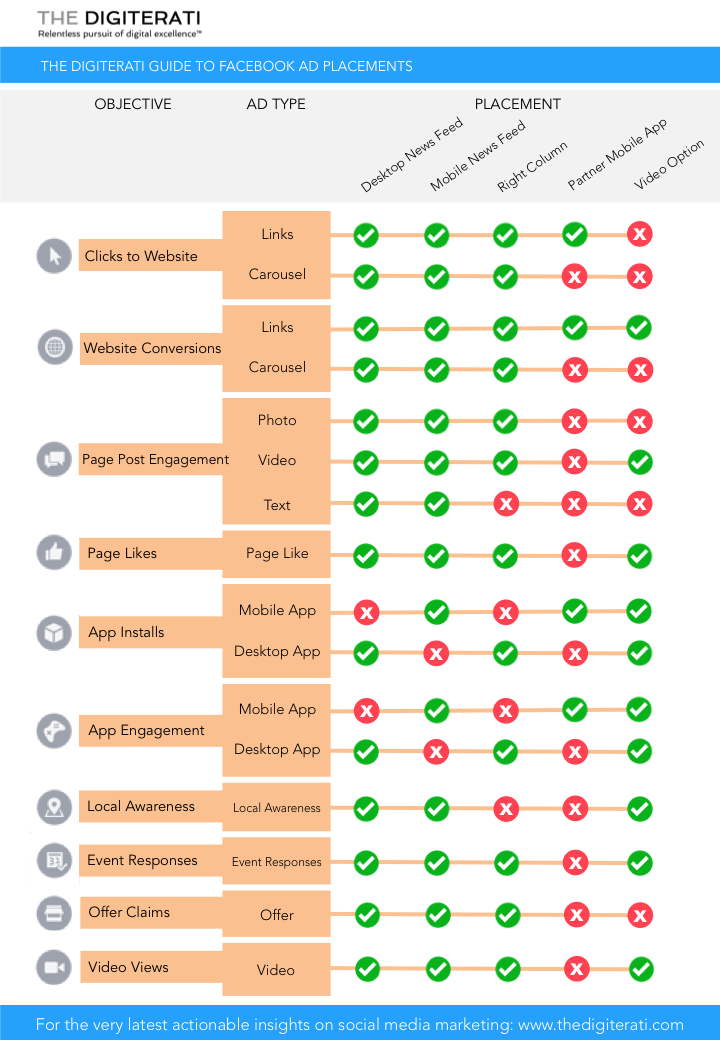 Want more help with Facebook ads?
Check out my brand new course 'Zero to Hero with Facebook Ads' in the Digiterati Academy. You'll fast track all my knowledge of what's working to create great Facebook ads right now and feel confident in your ability to run an effective campaign.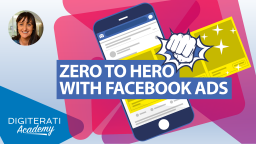 Comments