The eagle eyed Carlton spotted a new Facebook feature today. If you look carefully in the post below you'll see a little loud speaker icon and the suggestion to "Notify a few friends about this post":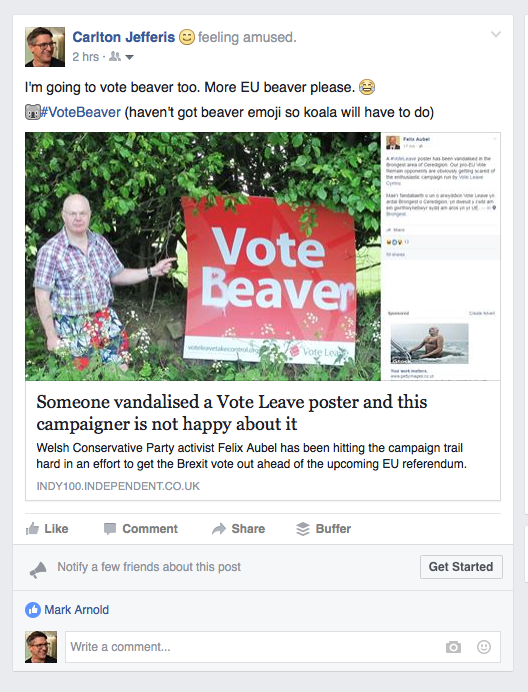 Here's the sequence of what happens when you click "Get Started":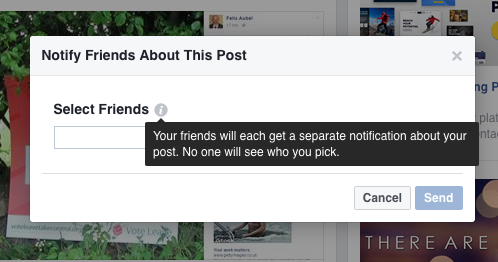 Of course he decided to test it out with me so sent off the notification: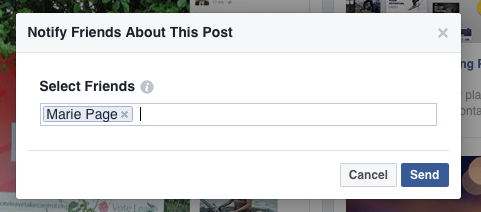 He's then told that I will get a notification: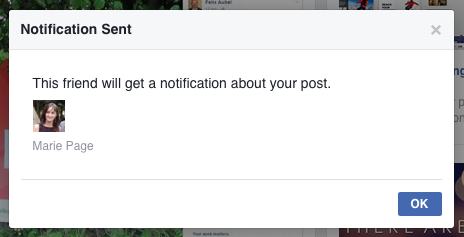 And I duly received a little pop up about the post (which I managed not to screen grab!)
This is all part of a drive from Facebook to re-ignite our fading love affair with engagement. As has been widely reported, people simply aren't connecting as much on Facebook as they used to. With our Facebook friendship nets being cast ever wider, and including those people you've been trying to avoid since junior school as well as someone you once met at a conference, the trend is for a far more guarded response. Facebook is calling it "context collapse" and, according to a Bloomberg report as examined in The Independent recently they are busy dreaming up ways of reversing the trend. This is a pretty good example of what The Independent described as encouraging "personal sharing".
Have you got it rolled out yet?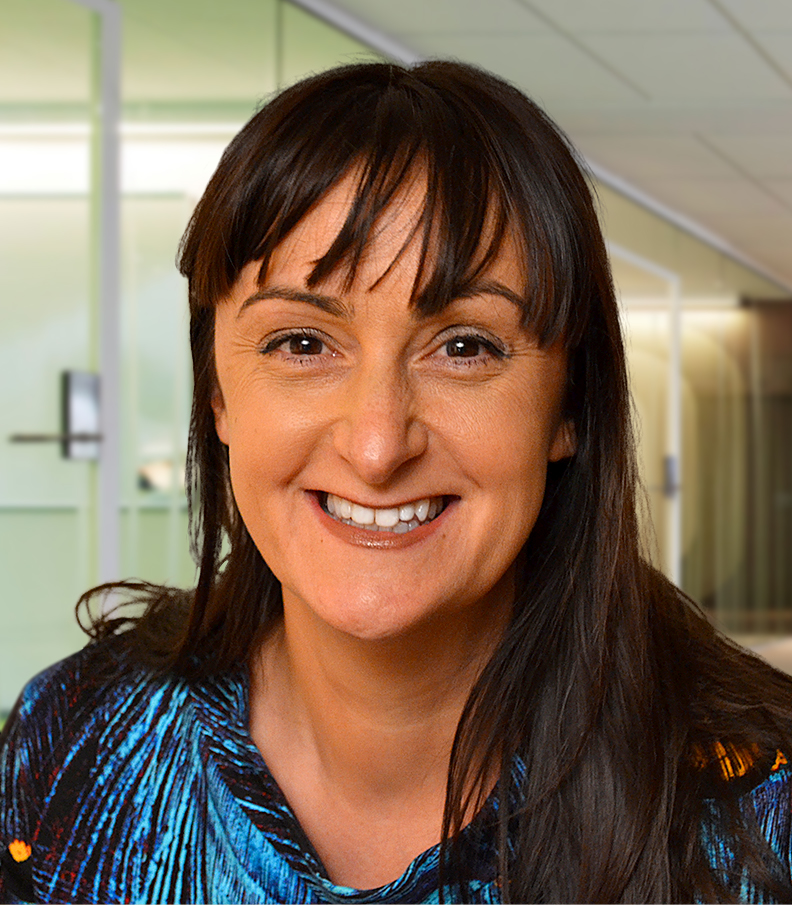 Comments