How to move the sections on your Facebook Page's left and right hand columns
Facebook's new Page design may well have left your Page displaying some elements less prominently than you would like. The right hand column in particular can leave users scrolling for an eternity until they find the content they are looking for.
Some of the sections in the left and right hand columns can be moved around.  In the left hand column scroll to the "Manage Tabs" option:

You'll then get the change to reorder them. The About tab has to stay at the top but all the others can be reorganised. If you want to add or remove tabs (mine were a disaster zone before I did a little trimming and admin) click "Add or Remove Tabs" and follow the instructions.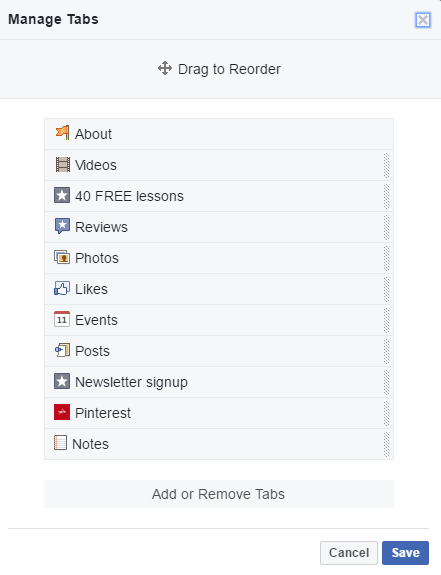 In the right hand column the Search, Info, About and Page Tips sections are immovable but the sections under those can be rearranged.
Click on the little edit icon to the left of the > arrow in any of the sections: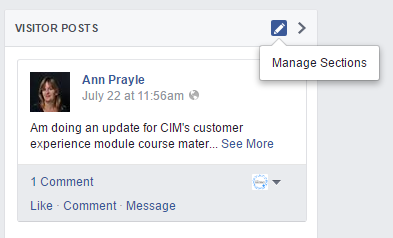 A box will appear that will enable you to drag and drop the sections to rearrange them according to your Page's priorities: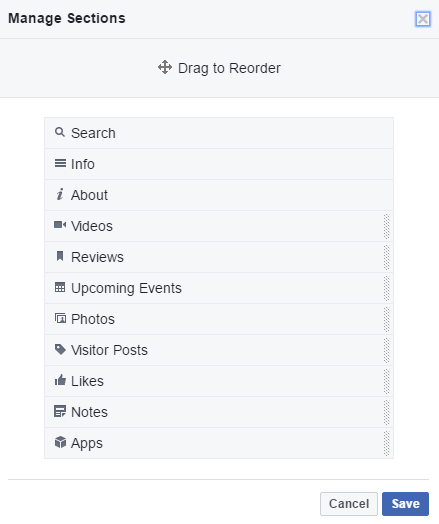 Don't forget to save after reordering.
Your Page may well have fewer sections than the example above. Simply decide what is most important for visitors to see.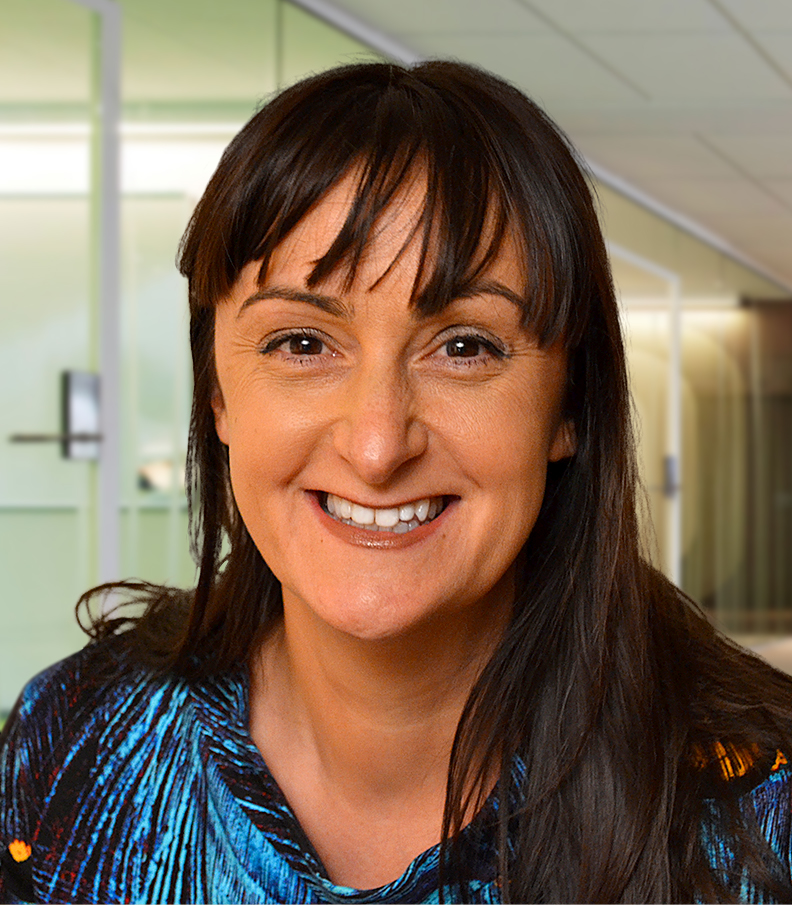 Comments