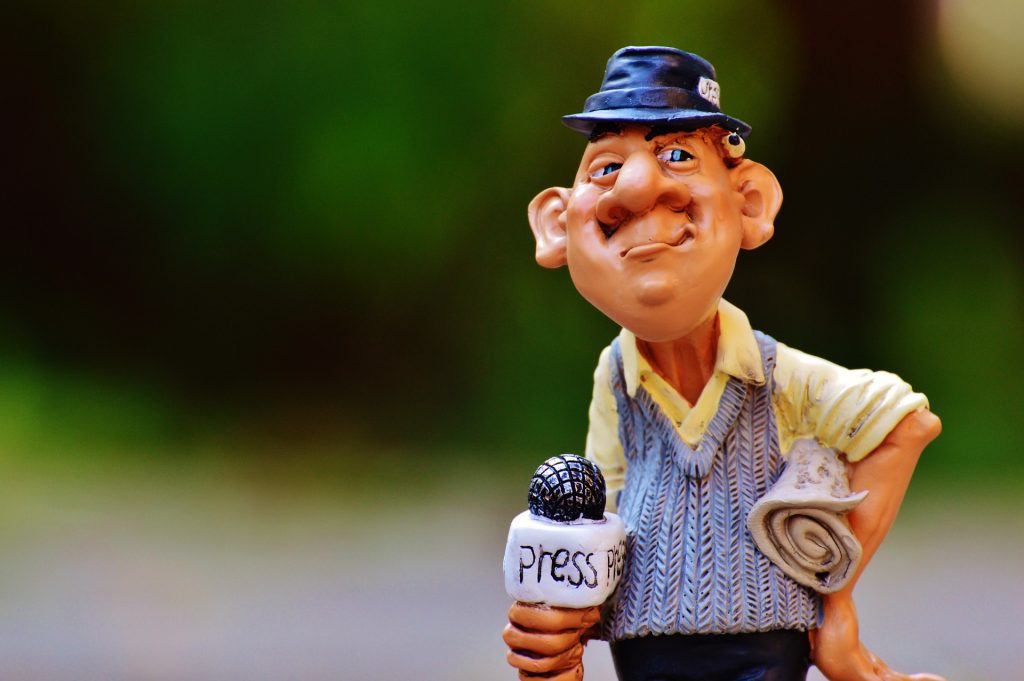 Many entrepreneurs are apprehensive about meeting and talking to the press, says business journalist and media trainer Jon Card who writes this guest article for us.
5 media interview lessons for business owners
An interview with a journalist and the resulting press coverage can be a worry for business leaders. This is understandable as the British media has a fearsome reputation. Furthermore, most interviews you see or hear are carried out by broadcasters. But the interview techniques employed by the likes of John Humphries, Piers Morgan, Jeremy Paxman, Wolf Blitzer (or whoever your national scary journo/interviewer happens to be) are not those used by the majority of journalists. Business owners can afford to relax a little.
While the majority of journalists are not the angry inquisitors you see and hear on radio and TV, they do have a job to do and you can help them to do it. Here are five key media interview lessons for business owners.
Tell me a story
Journalists are storytellers – no matter what section they work in or medium they use. We collect stories and, if we are excited by them, we tell the world. Successful media savvy entrepreneurs such as Richard Branson, Steve Jobs, James Dyson or Anita Roddick were always able to tell their start-up stories with ease. Their stories are personal and human, meaning others can relate to them, no matter how successful they become; gold dust for journalists.
Define yourself
I need to persuade my reader that you're worth listening to. In the space of one or two sentences, I need to define you, show off your credentials and demonstrate your relevance to the piece. It helps if my interviewee can tell me succinctly: who they are, what they do, why they do it and how this business is going to make a difference. I'd therefore recommend that anyone who wants to speak to journalists creates a compelling bio. This needs to be done in plain English (no jargon).
Say something quoteworthy
Journalists can't make up quotes – interviewees must provide them. So perform a few mock interviews and create some quotes about your business, the sector you're in and the issues surrounding it. My advice is: don't try too hard with quotes; just say what you think in the simplest, plainest language you can muster.
Arrange a photoshoot
Budgets are tight at media organisations and it's best to assume they can't afford to send a photographer. Every media savvy entrepreneur commissions their own professional photoshoot. My advice is unequivocal: book a photoshoot.
Commit plenty of time
PR is time consuming. Journalists need to know the facts and it takes times to get everything right. Interviews take time and effort and can't always be done at ideal times. Also, increasingly, 'interviews' are often conducted via email, or even social media messengers. Journalists write for a living so it's no surprise that many prefer written communication to a call. In any case, it's a lot of work.

Jon Card is a freelance business journalist who writes for the Guardian, Telegraph and The Times. His company Full Story Media advises both media professionals and business leaders on media strategy.
Get more of Jon's expertise in 'making your company famous'
Jon will be speaking at events in London and Brighton on working with the media for wider press coverage this autumn.
Info and tickets here https://www.eventbrite.co.uk/o/full-story-media-limited-15613717267
Comments