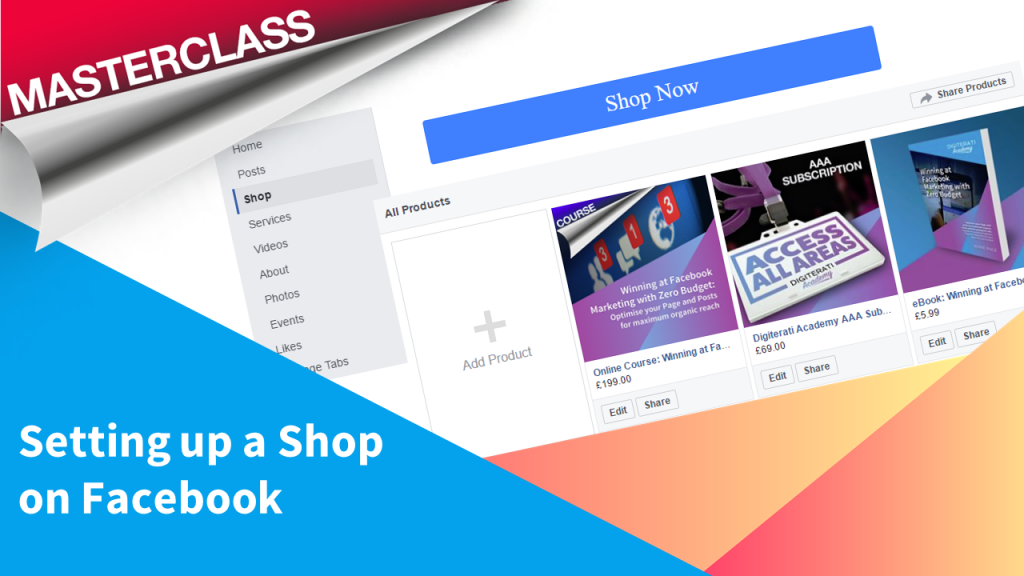 We predict that 2017 will finally be the year that f-commerce comes of age.
Whilst Facebook shops selling direct from Facebook Pages are currently only available in the US, Pages in other countries, including the UK, have the ability to set up a shop "section" on their Facebook Pages which neatly showcase a catalogue of products and enable users to click through to buy on their existing ecommerce sites.
With the roll out of Facebook's new Page structure in recent days, Admins are starting to wake up to the presence of Shop opportunities on their Pages.
The shop section is actually very straight forward to set up (and we've created a How-To Masterclass in the Digiterati Academy). Get started by clicking on the Shop Tab in the left hand navigation.
Here's how The Digiterati's shop looks. At the top, under a brief description of what's available, users can see up to 10 Featured Products with the full catalogue below.
Clicking on one of the products takes the user to a product listing and a link which takes them to the Digiterati Academy's website where the courses and book can be purchased.
Link to the shop is here https://www.facebook.com/pg/TeamDigiterati/shop/?rid=814766598550695. Of course we've not yet uploaded our entire catalogue of training, but there are a variety of products there for you to see how it all works.
I've come up with an idea for utilising the Shop options for organisations selling services or virtual products – you'll need to watch the Masterclass to see what it is though!
Link to the Masterclass https://www.digiterati-academy.com/store/CYzMDgyg
Digiterati Academy subscribers automatically get access to the Masterclass (and all other courses and masterclasses). You can sign up to our "Access All Areas" membership here https://www.digiterati-academy.com/store/DNMgf2yJ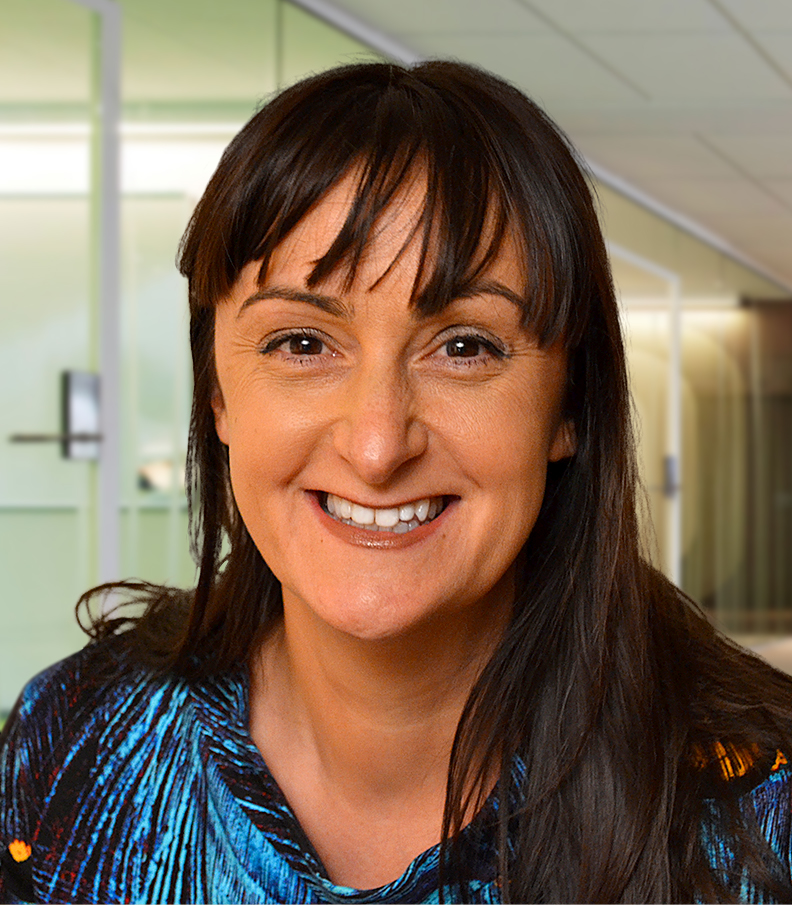 Comments