Every marketer *thinks* they can do Facebook marketing. After all, we all have Facebook profiles – surely it can't be that hard?
But with a platform that evolves at eye-popping speed, rolling out new features and algorithm updates on a near daily basis, keeping on top of what works is increasingly challenging.
Our Facebook content changes every time we teach it. Not only do we incorporate all the relevant new updates, but we tailor the content to the client marketplace and their objectives.
Delivery is by Marie Page, a leading Facebook expert and writer of Smart Insights "Smarter Guide to Facebook Marketing" and the "Facebook Ads Guide".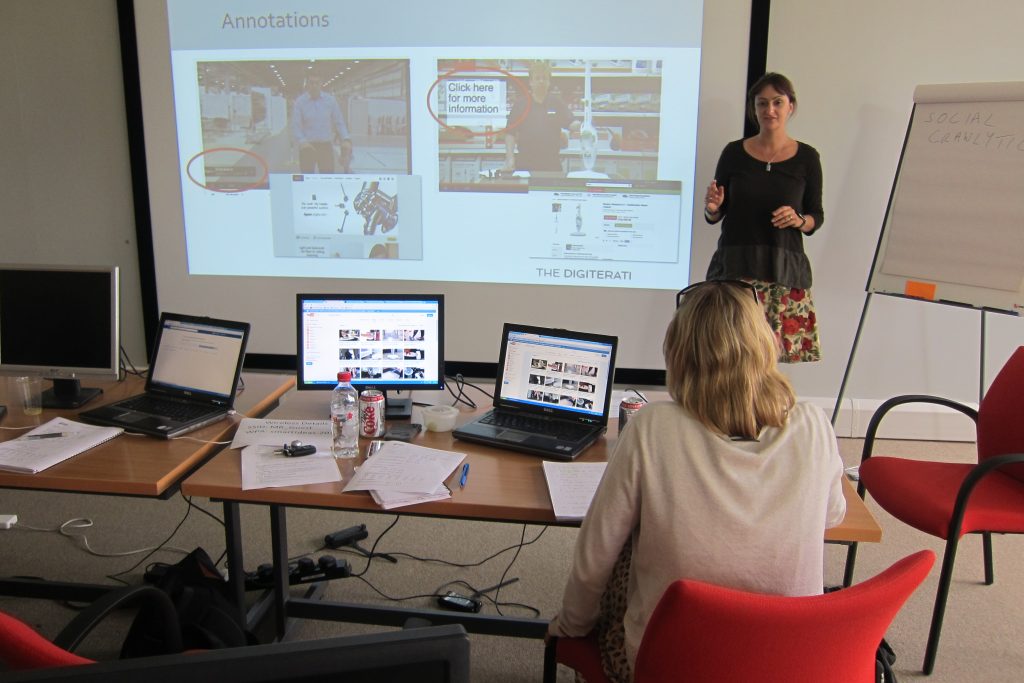 Once briefing, Marie will construct a session tailored to your specific objectives and industry context.
Content includes the latest changes on the platform, best practice tricks and techniques for reach and engagement plus, if you would like, a deep dive into Facebook advertising.
Select from our extensive curriculum, or pull a set of topics together based around what you want to achieve from your Facebook efforts. We also include an audit of your current Facebook Page and Insights.
Choose from online or in-person coaching
We deliver our training online with screen sharing software or in situ at your office. We can work one-to-one or with your entire marketing team.
Sample 2 hour online session
With so much to choose from the extensive curriculum you might be wondering what we can cram into a typical 2-hour session! To give you an idea here is a typical 2-hour session:
Review of Page including:

Audit of timeline – tips for improvement on your content as well as ideas for new approaches
Cover and profile image – suggestions for changes to image/copy that looks great on both desktop and mobile
Company information, about text and copywriting approach
Facebook Insights – a look at your fans, your engagement and understanding how much reach you actually achieve

Edgerank (SEO for Facebook) and how you can use it to improve reach and engagement
All the above incorporate multiple teaching points – the timeline audit in particular enables us to coach around the specific opportunities for your business on Facebook and correct poor practice. And because it's a live session, tailored to you, your team can ask questions throughout the session.
Book online coaching now
We're flexible about the number of sessions we run for you and how long these last. Try an initial hour or save money by booking several hours upfront which can be delivered over time. You can even use excess hours getting us to fix other digital issues for you or create some Facebook ads.
Arrange an in-person coaching session at your office
Get in touch to enquire about Facebook coaching in-house for your team. The Digiterati is based in the UK with offices in London and Bristol: we travel to locations across the UK, Europe and worldwide. Prices start at £999 for a half day – many clients opt for 1 or 2 days at not much more expense with an optional follow up later. Course content can be devised from our wider curriculum.
Contact us for details
Testimonials