I'm doing some social media training next week for a client in the tourism industry. Given that the main objective is to increase visits to attractions in the area I wanted to spend some time thinking about how the Summer of 2016's big craze, Pokemon Go, could contribute.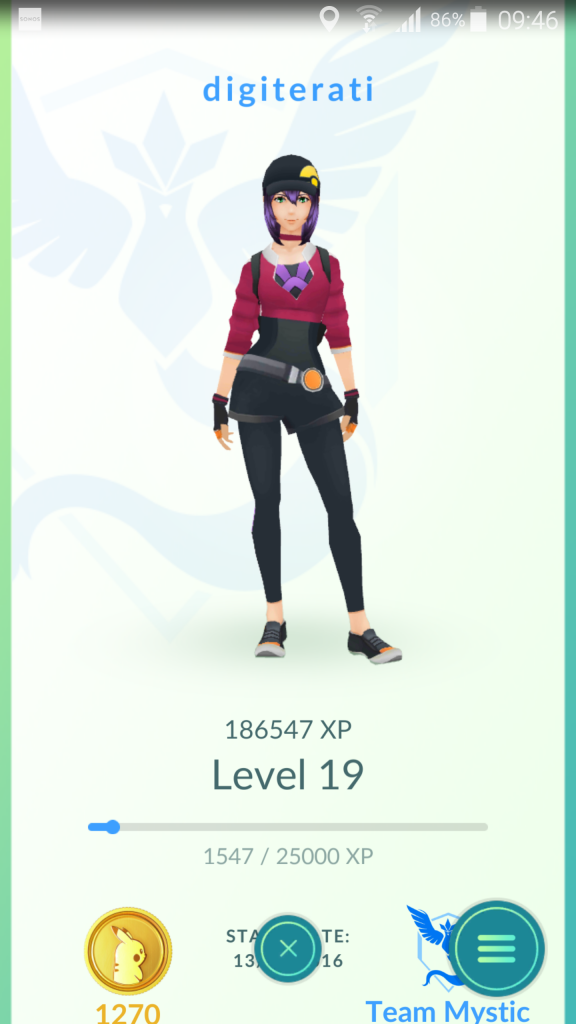 Now I'm not a big gamer but my son (now a 22 year old games designer and software developer) is, and Pokemon was one of the things he loved as a little kid on a Gameboy. So this was a nice little project we could connect over. I grabbed an early doors account and started to thrash my way through the lower levels learning as I went, constantly on the lookout for ideas for making this work on both social media and in real life for brands.
As a 40 something stalking the local pavements with phone in hand I realised that most people are probably smirking behind their cappuccinos thinking that I really need to grow up. But I'm having a lot of fun. And as early mover advantage is key for a lot of brands with these social and tech opportunities I wanted to properly get to grips with the opportunities for socially savvy organisations.
My early observation was how similar to my old favourite, FourSquare, Pokemon Go is, but with the added advantage of collecting, and evolving the 151 Pokemon characters. And of course it has the added layer of virtual reality – with Pokemon Go 2016 is likely the tipping point for AR, and takes the equivalent of social media "checking in" to another level.
How is Pokemon Go itself monetising?
Until a few days ago Nintendo's share price doing rather nicely thank you as a result of its association with the Pokemon brand. Actually, the game is developed and distributed by Niantic, Inc, an independent company spun off from Google in 2015, and the belated realisation of this has caused a 17% drop in Nintendo's share price. Google and Nintendo both hold stakes in the Pokemon and Niantic brands though and as the biggest mobile game and most downloaded app in history they are still sitting pretty.
But real monetisation comes with in-app purchases. A few pounds in the in-app shop buys you extra pokeballs, pokemon attracting incense, lucky eggs for hatching suprise pokemon and (crucially for brands) "lure modules". More about those later.
And of course a resurgence of interest in the game will bring plenty of cash into the merchandise and licensing coffers.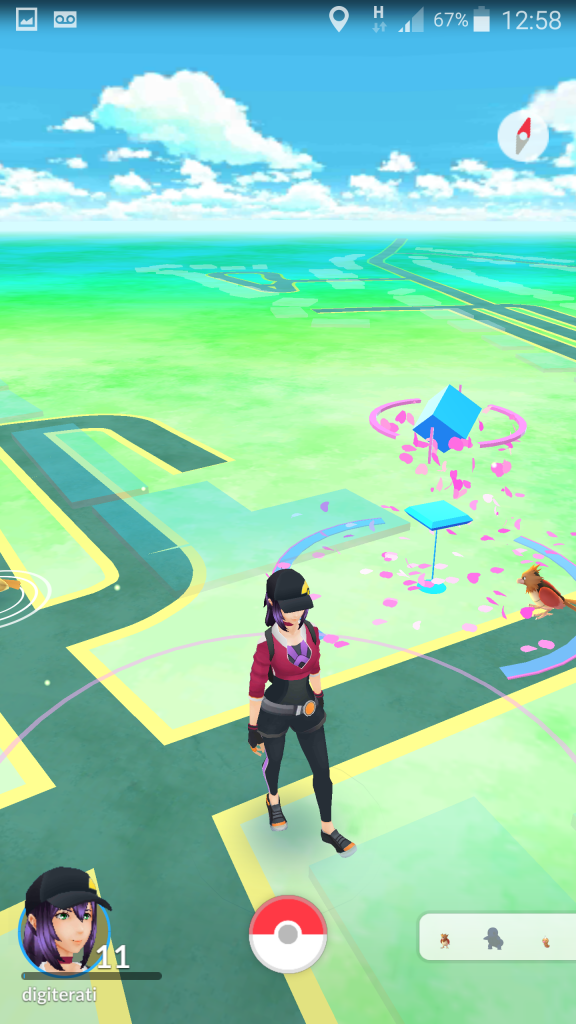 How can local organisations take advantage of Pokemon Go?
Pokemon's launch in Japan has signalled a new revenue stream with a partnership with fast-food giant McDonalds. 400 of the chain's 2,900 restaurants in Japan have been designated as "gyms" – places where players gather to do vitual battle. The other 2,500 are Pokestops which supply players with free Pokeballs and other goodies.
Given the role of GPS in the game (players must physically be at a location to battle for it or claim the Pokestop swag), it is easy to see why becoming a coveted Pokegym or Pokestop is an objective for local organisations.
With the McDonald's tie-up a likely foretaste of things to come I doubt it will be long before organisations can buy their way into Pokemon Go by becoming sponsored Pokegyms and Pokestops. But for now there are plenty of examples of things you can do for free, or next to nothing.
9 ideas for using Pokemon Go in your business
Let people know via social media that your venue is a Pokestop/gym "Get your Pokeballs here"
Take photos of interesting Pokemon outside your venue/alongside your products and upload to social media
Release a lure module at your local Pokestop
I think this is one of the most useful ideas. For 79p you can buy a single "Lure Module" which you attach to a Pokestop. The module will release incense which attracts Pokemon (and their human hunters) for 30 minutes
Hold a Pokemon Party – guarantee a Lure Module will be released for a specified time period
Offer a discount to Pokemon trainers or members of your favourite team (Team Mystic since you ask)
Post on social media when a rare Pokemon is seen in the vicinity
Keep a chalk board of unusual Pokemon seen at your venue or what Pokeswag has been grabbed from the Pokestop
Offer free mobile phone charging to players
Have your customers upload photos of Pokemon they are catching to your social media profiles – you could offer a discount by way of thanks or run a competition for the best Pokemon picture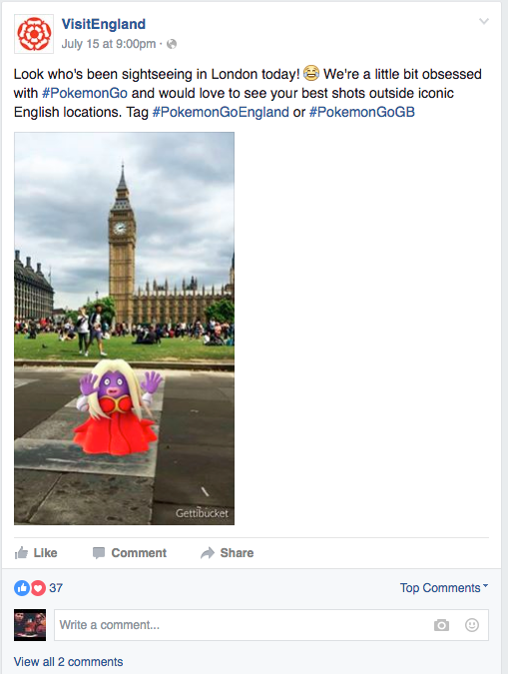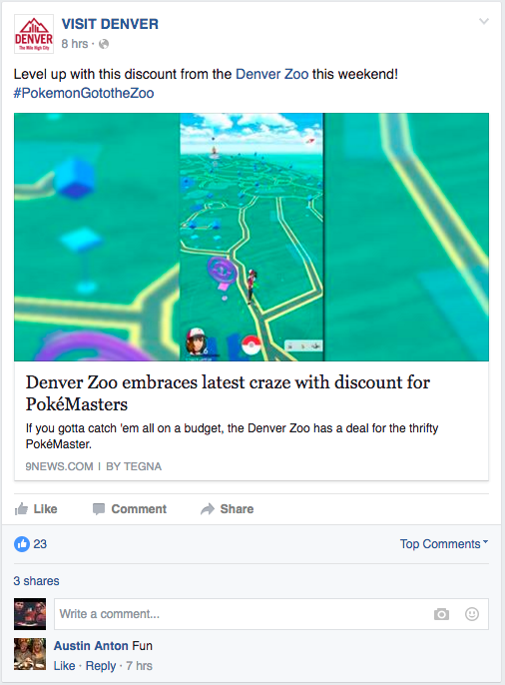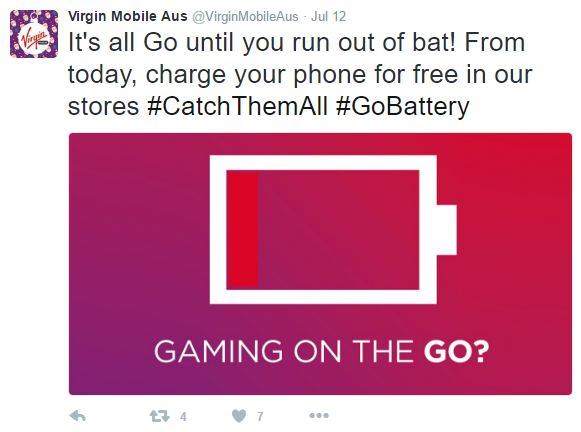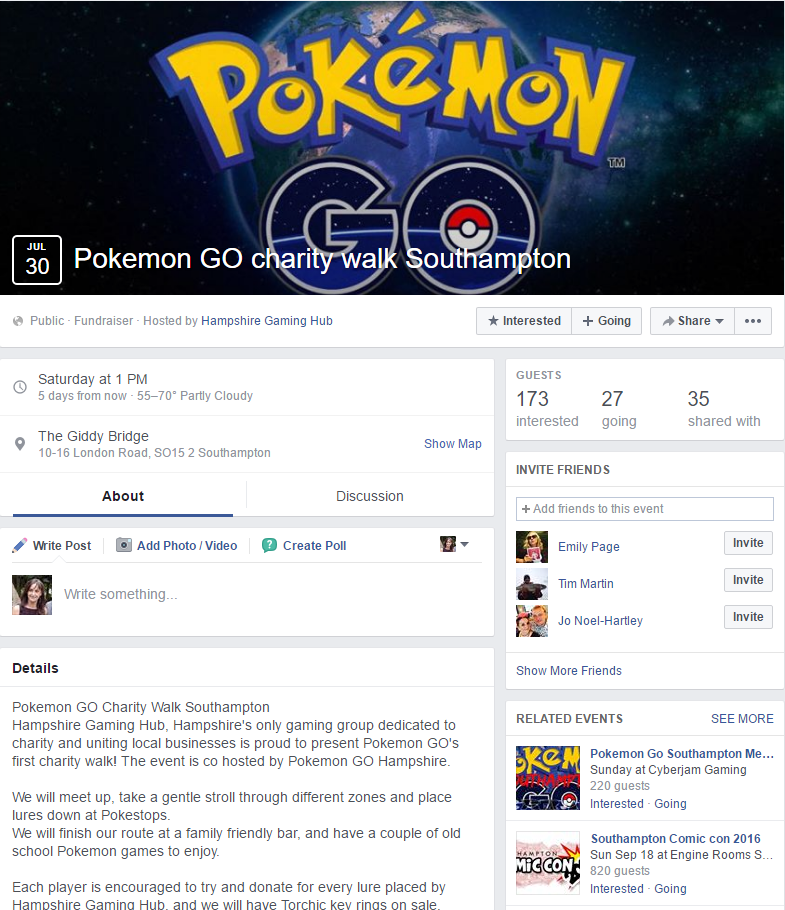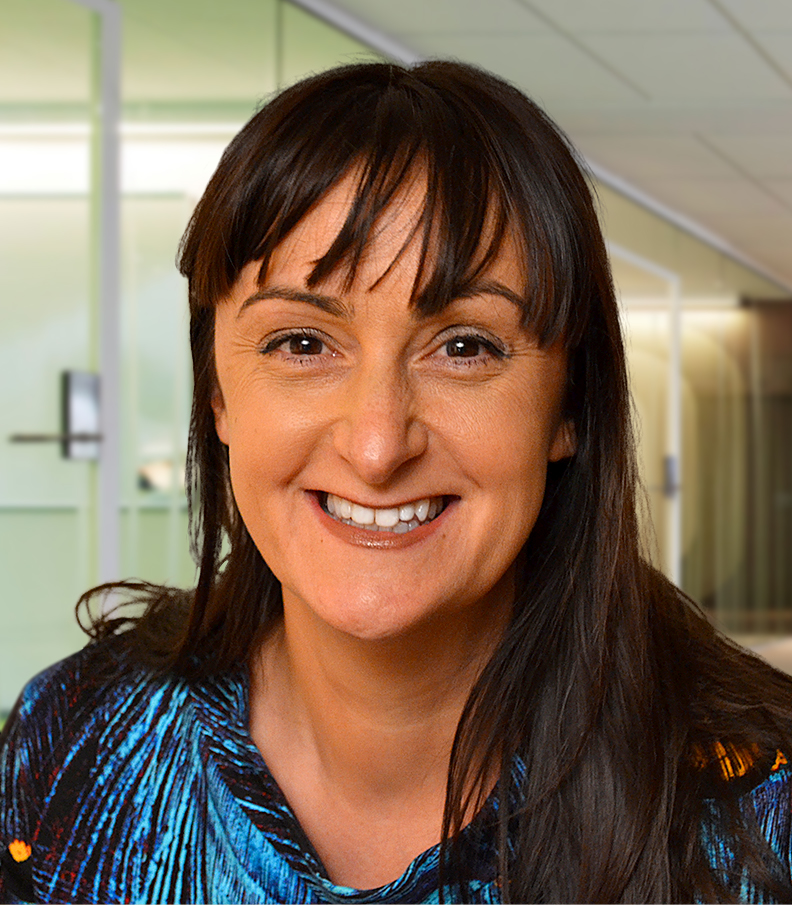 Comments