The Digiterati specialises in strategic digital marketing. Most of our clients come to us needing some direction and clarity in their digital marketing objectives, planning and execution.
Our collective of specialist digital consultants has a breadth of experience in a wide variety of B2B and B2C industry contexts – travel, manufacturing, technical, telecoms, tech start-ups, financial services, building trade, retail, enterprise software, professional services, education, health, local government and charities.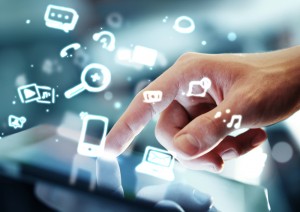 And if we don't think we have the right expertise or resource to help you, we'll say so. We'd always prefer to work with the right clients.
You'll get an insight to our digital know how through our digital marketing blog which also serves to reinforce our commitment to knowledge sharing.
Digital marketing consultancy services
You'll find a helpful overview of our services here and please contact us for further information or to quote for a project.
If you just need a quick one-to-one consultation on any aspect of digital marketing (from creating a Facebook ad through to a strategic sounding board) then you can schedule an appointment with us.
You'll find plenty of opportunity to learn from us on any consultancy project. We don't hoard our trade secrets. We love to work alongside clients and incumbent agencies to improve digital aptitude and together find better digital solutions. So as well as having an educational aspect to our consultancy work we run a comprehensive training programme both in-company and via face-to-face training days and webinars.
Our approach to training is interactive and equipping. It's always designed so that you go back to the work place confident with your new digital skills and with actionable insights to improve your existing marketing practices.
Who do we work with?
We are experienced in a wide range of industry sectors and have services geared to businesses looking to improve their digital competence and also specific deep-dive digital services for agencies. We're really happy working with start-ups and SMEs through to multi-nationals. There is plenty of learning to be applied between sectors and from large to smaller brands.