Our team love training. As graduates of the prestigious MSc in Digital Marketing Communications, we've invested significantly in our own personal development and each has our specialist areas of expertise that we research, train and consult in.
We work in our specialist areas day in, day out so you know you are getting the absolute latest best practice from practitioners with a proven track record in the business.
Digital training options
Building the digital capability of your team
We can of course work up a training session in pretty much all things digital, but also have a number of off-the-shelf training options that we've listed below. These can be delivered either online or in your work place.
Each will be tailored to your specific needs and will contain a "celebration and critique" of your current digital practices. The session can focus on the impartation of the latest know how or, at the other end of the spectrum we love to brainstorm and get our hands dirty with our clients coming up with creative ideas and digital solutions in a workshop format where we together tackle client problems in a creative hands-on approach.
How we work
Workshops are practical and interactive with an emphasis on highly effective "takeaways" for delegates to implement in the workplace. We often follow up training sessions with a later workshop exploring how the new approaches have been implemented with a view to further enhancements and ideas for creativity.
Full-day digital courses
Our current "off-the-shelf" workshops. These are always tailored for in-company use and we'll happily create something unique to your training needs if it's not already listed. We can adapt the content of these for shorter online courses.
Advanced Facebook Marketing Masterclass
The "Other" Social Media: 2-day course covering Advanced YouTube and Video Marketing, Twitter, Instagram, Pinterest, Periscope, Google+ and Snapchat Marketing Masterclass
Copywriting for the web and social media
How not to £@%!-up on social media AKA social media policy and good practice training
Content Marketing: the only marketing that's left?
Digital Marketing Compliance: Staying within the law
An Introduction to Digital Psychology
Build a Brand in a Day
Pay Per Click Advertising and Google AdWords
Google Analytics Fundamentals
Half-day digital courses
Advanced Facebook Marketing
Facebook Advertising: from Zero to Hero
Fast Track Digital Marketing
Advanced YouTube and Video Marketing
Advanced Twitter Marketing
Instagram, Pinterest, Google+, LinkedIn and Snapchat Marketing
LinkedIn for business builders
Brand story-telling
Personas and buyer journey mapping
Challenger branding
Is your brand 'Built to Last'?
Content Marketing Essentials
Digital Marketing in the Boardroom
Our training credentials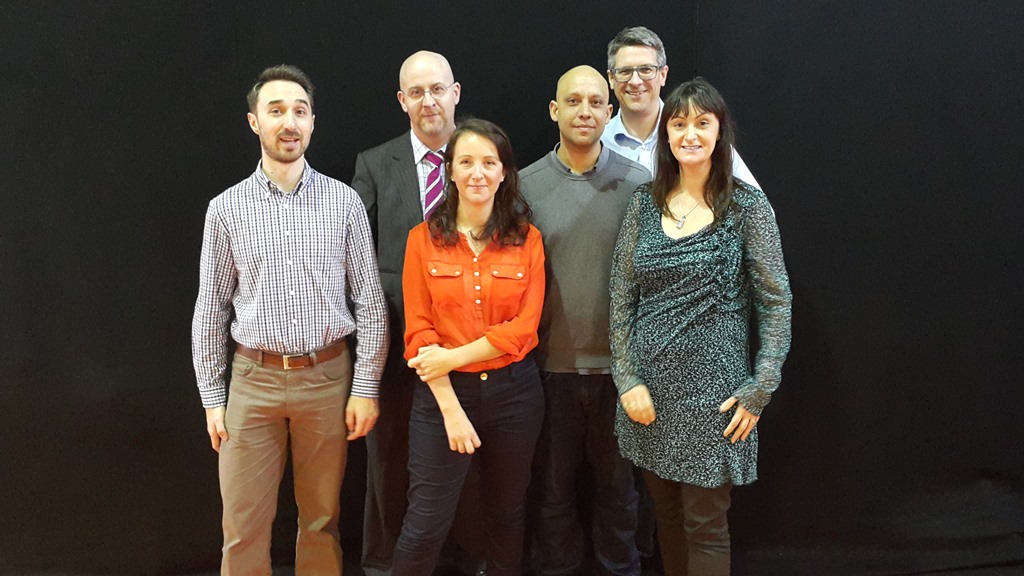 We're practitioners first which means that our training content is always bang up-to-date and brimming with contemporary examples of good practice. But we're also experienced trainers in a variety of industry and academic settings both in the UK and further afield.
The Digiterati training team is coordinated by Marie Page who, as well as holding a PGCE specialising in adult education, has 15 years experience teaching in a wide variety of situations: a digital specialist on postgraduate MBA and MSc university courses, in-company training and mentoring, international conferences and also training for professional organisations such as The Chartered Institute of Marketing where she has also worked as an digital marketing examiner. She's also had many years experience on both client and agency side in social media marketing. Marie is the author of the Smart Insights books "Smarter Guide to Facebook Marketing" and "The Facebook Ads Guide" edited by Dr Dave Chaffey.
Please contact Marie Page to discuss your training needs.