In-house Facebook and Instagram ad training with The Digiterati
With organic reach averaging just 7% many organisations are reluctantly finding budget to boost posts and create ads on Facebook. Paid reach now accounts for nearly half of total reach and that figure is growing as Facebook evolves into a pay-to-play platform for brands. Whilst reach and engagement is less of a challenge organically on Instagram, it is still a useful platform for advertising, particularly for some target audiences.
In 2018 Social Media Examiner found that a huge 81% of marketers want to learn more about Facebook as a PAID social media platform.
Many marketers feel far from confident in their use of Ads Manager and as a result produce ineffective and costly campaigns.
Many campaigns fail not just because marketers don't use Ads Manager to it's full potential but because their ad copywriting, ad testing and landing pages are far from optimal.
This comprehensive course on Facebook and Instagram advertising is suitable for new advertisers as well as those with some experience of the platform. It will enable you to feel confident with using more sophisticated ad targeting and creation techniques normally the preserve of the professional ads agency.
Improve your Facebook (and Instagram) ad campaigns and drive better results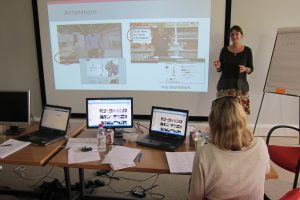 You will be able to:
Understand why your current ad targeting approaches don't work and learn a radical new set of priorities for ads targeting that will drive up sales and reduce ad spend
Increase your confidence in using a variety of ad types that better match your business goals with your creative approaches
Discover how to get results from Messenger ads, Stories and more
Learn how to simply test different headlines, ad copy and image combinations for improved clicks and conversions
See how psychological approaches can be utilised to drive commitment and conversions
Learn a bunch of tricks and tips to streamline your work in Ads Manager and reduce the time you spend managing campaigns
Understand how to use the Facebook pixel to improve your tracking and enhance your targeting
Learn how to create a re-targeting campaign for your website visitors, mailing list or people that have engaged with your content and increase the effectiveness of all your OTHER digital marketing efforts
Master how to craft your ad copy to drive better results
Discover the secrets of an effective landing page that converts
Learn about the ways your website is working against your ads campaigns
How to work with disapproved ads or restricted content
Troubleshoot issues with Business Manager
Facebook and Instagram Advertising Course Content
We will cover all the essential elements that you need to get right from targeting, custom audiences, and lookalikes as well as drilling down to Facebook's awesome detailed targeting tool which enables you to narrow audiences by combining interests and behaviours.
An introduction to Facebook and Instagram ads
Making a business case for using ads
Uncovering the different ways ads are targeted at you
Building a priority list of audiences for targeting (that probably don't include the people you are currently targeting!)
The anatomy of an ads campaign: mastering every element
A step-by-step guide to creating an ads campaign in the combined Ads Manager
Examples of highly converting ads
A look at more unusual ad types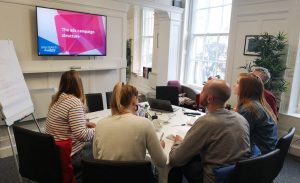 Ads Manager tricks and tips
A live tour of Ads Manager and how to create a campaign in real time
Tips on:

Ensuring your ads aren't accidentally live
Duplicating campaigns, ad sets and ads with ease
Using Dynamic Creative to test headlines, copy, images and other creative assets
Complying with the 20% text rule
What you should do instead of Page Like ads
Using rules to automate campaign tweaking
How to get and why you need a high relevance score
Tracking effectiveness with utm and url parameters
A little trick to get new fans as an extra benefit from your ads campaign
Understanding placements – which to embrace and which to avoid
Working with branded content – great for co-branded products or influencer marketing
Custom and Lookalike audiences
Discovering and prioritising warm audiences
How and why to target ads to:

Website visitors
Your mailing list
Your existing customer base
People who have already interacted with your ad, a video or recently been active in your Facebook Page
Lookalikes of people who already buy from you
Ad targeting: demographics, interests, behaviours and more
Layering and combining basic and more advanced demographic targeting
Why the detailed targeting tool can be your secret weapon in ads targeting
How to create an offer in Ads Manager
The Facebook pixel
An introduction to the Facebook pixel and what it does
Why you need the pixel installed on your website
Using the pixel for retargeting
How to install the pixel
Troubleshooting when the pixel isn't working
Getting started with Messenger ads
The three types of Messenger ads
Step-by-step guide to creating a Messenger ad
Case study of effective use of Messenger as an ads destination
Reporting
Measuring the effectiveness of your campaigns
Live tour of Ads Manager for monitoring and improving your ads
The Facebook Ads mobile app
Getting the results you want: ad copy, landing pages and psychological approaches
Why simply being an Ads Manager ninja is not enough
11 reasons why your campaigns are not delivering
Using psychological approaches to drive engagement and conversion
Writing ad copy that delivers
Do's and don'ts of landing page design
When websites work against your advertising efforts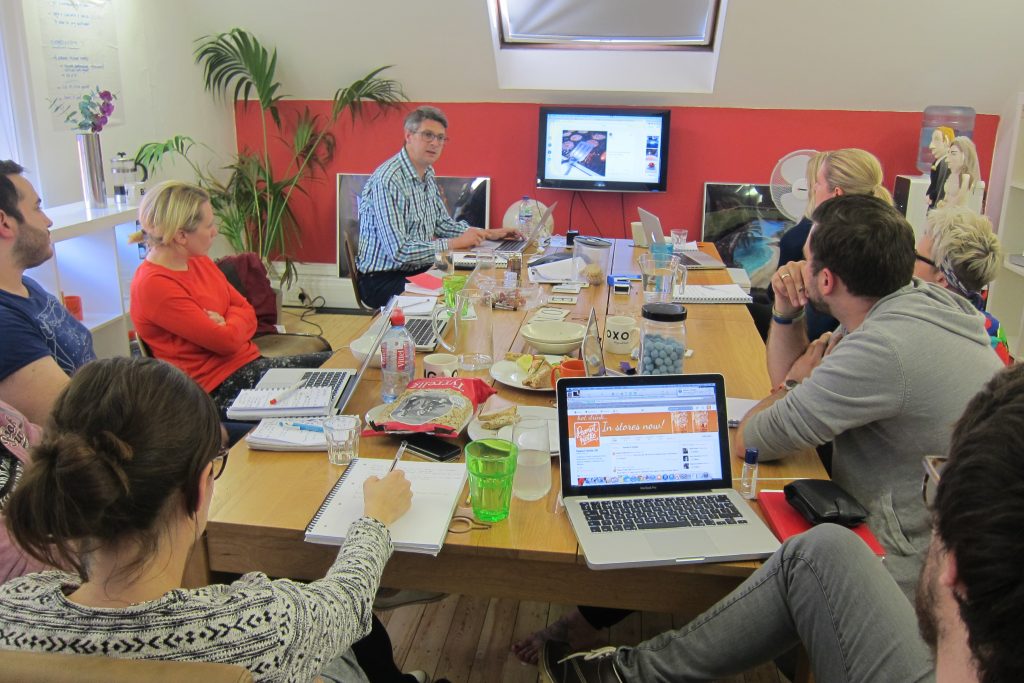 Our approach to digital marketing courses
We never run "off the shelf" training. Everything, especially training run exclusively for your marketing team, is crafted to suit your market, your team's previous experience and to deliver what you want to get out of the training session.
Our Facebook and Instagram Advertising training days draw from our Digiterati Academy's Zero to Hero With Facebook Ads course. But the content we present on the day is devised through talking to you about your team's training needs. We'll integrate relevant sector examples and even use your Ads Manager and your own (or client) campaigns if you would find that helpful.
Training is done workshop-style with plenty of opportunities to get hands-on so that the learning really sticks.
Do get in touch for a quote.
Testimonials
"A great in-depth look at running ads through Facebook. This has instilled confidence that we would be able to run ads independently with our new knowledge and insight."
Evelyn Opoku-Agyeman, Marketing Executive, Penguin Random House
"Marie provided very thorough and comprehensive social media training on a range of valuable topics. Highly knowledgeable and pitched at just the right level and pace. Thumbs up!"
Ben Veal, Account Director, Highlight PR
"A brilliant day with Marie Page. Feeling hugely more confident and ready to sort our campaigns out! Anyone feeling overwhelmed by Facebook I cannot recommend Marie enough, today was fantastic! "
Lucy Goldsmith, Marketing Manager, Weaver Vale Housing Trust
"Incredibly informative and super accessible for an almost-beginner."
Kate Neilan, Marketing Executive, Penguin Random House
"An excellent overview of tips, ticks and insights into the effective use of Facebook ads. Inspirational and informative."
Nick Vellacott, Managing Director, Highlight PR
"Brilliant practical, hands-on training and advice."
Katie Mercer, Social Media and Content Manager, Ren Skincare
"The Digiterati team provided an extremely informative and interesting course. The course was a full day but I found each element useful and the time flew by."
Josephine Gosney, Customer Operations Manager, Beach Body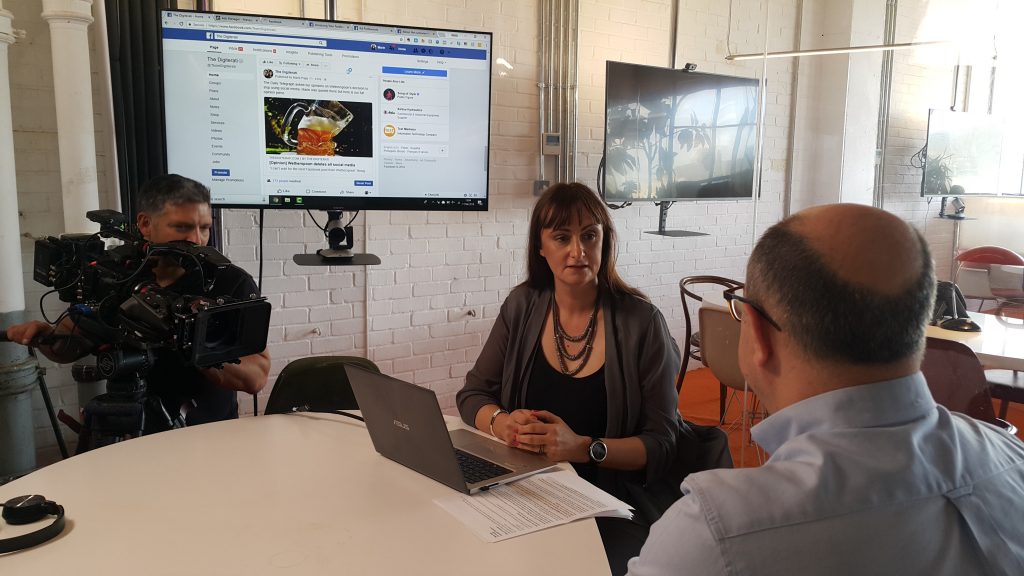 Our Facebook Marketing Trainer: Marie Page
Marie Page is co-founder of The Digiterati and one of the UK's leading Facebook marketing professionals. An award-winning Amazon best-selling author, Huff Post contributor and conference speaker, she works with small businesses and agencies through online training, in-person workshops and with practical support to improve their organic and paid use of Facebook.
As one of the UK's leading Facebook marketing experts her book "Winning at Facebook Marketing with Zero Budget" enjoys 5* reviews on Amazon. She is also author of the Smart Insights' Smarter Guide to Facebook Marketing edited by Dr Dave Chaffey and the Smarter Guide to Facebook Advertising.
Marie is a speaker at conferences such as BrightonSEO as well as numerous podcasts. Her work on Facebook has been featured in the Huffington Post, the Daily Telegraph, Daily Express and she also writes for Social Media Examiner and recently appeared on ITV's current affairs show 'Tonight' giving an extensive interview about Facebook data privacy and ads targeting.
In addition to her consultancy and training work with The Digiterati, Marie runs an award-winning ecommerce company grown almost entirely through Facebook and email marketing.
Marie holds a Masters in Digital Marketing (even her award-winning research topic was Facebook Marketing), and is a Fellow of the Chartered Institute of Marketing where she has also worked as an examiner on their digital marketing qualifications.