Summary
Across the UK, wellbeing service providers are using the internet to drive change. Websites, apps and social media can be used to encourage positive behaviours; encouraging people to live more healthily. But local authorities don't have a lot of resources with which to serve their communities and improve access to health and wellbeing services. Our report shows how better web practice and canny use of social media is making limited budgets work harder for wellbeing services across the UK.
The Digiterati were initially commissioned by the London Borough of Hounslow to help provide the online element to their service specification for a new integrated wellbeing service. The document reports on the best practice we identified in that research and adds our own digital wisdom. It's designed to be useful for all types of local authority service providers as they seek to improve how they communicate online. This covers use of Facebook, Twitter, Google+, and Instagram, as well as looking into what works well on websites.
Read the full report online:
Use of digital in wellbeing services
Other studies and how The Digiterati can help
Download a copy of the report:
PDF Format [file size 53 MB]
To discuss any aspect of the report or for help with your digital marketing challenges drop us an note: [email protected]
London Borough of Hounslow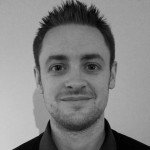 The Digiterati helped us to develop a digital marketing approach for a local authority health and wellbeing service. They provided a great review of current practice in the sector, a vision and clear recommendations for us to take forward and practical advice and contacts that have helped us with implementation. Reports were well presented and delivered ahead of schedule. A pleasure to work with.
Chris Norfield, Public Health Strategist: Behaviour Change, London Borough of Hounslow