We have just added a new module to our Zero to Hero with Facebook Ads course in the Digiterati Academy.
Whilst the course isn't that old, of course things change all the time on Facebook so we regularly issue updates on all our key courses.
What happens where in Facebook Ads Manager
Ads Manager has seen a considerable visual upgrade and gets ever more complex. We've therefore created a visualisation of the Ad Campaign structure so that advertisers can easily see what is done at what level.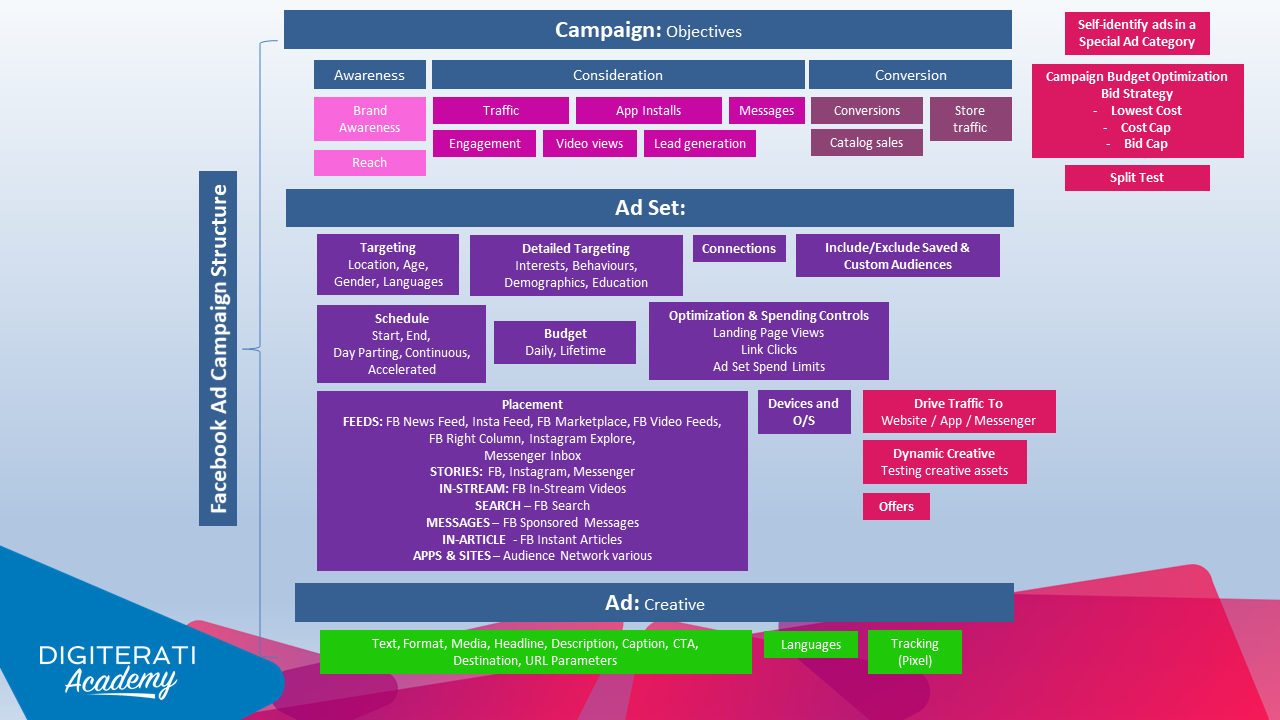 We've therefore created a single 1-hour full module update which features the following content:
Updated Facebook campaign structure diagram
Changes to Ads Manager
Video ads / targeting case study
Ads campaign case study
Boosting a post – best practice
Facebook and Instagram Stories
Campaign Budget Optimisation
Researching competitor ads
Copywriting: tips, a great free app and headline ideas for ads and blog copy
If you are new to the Zero to Hero Ads course we'd suggest you watch that first and then watch this update.
If you went through the course a while ago then this update should be all you need to watch unless you want to brush up on any of the elements from the main course.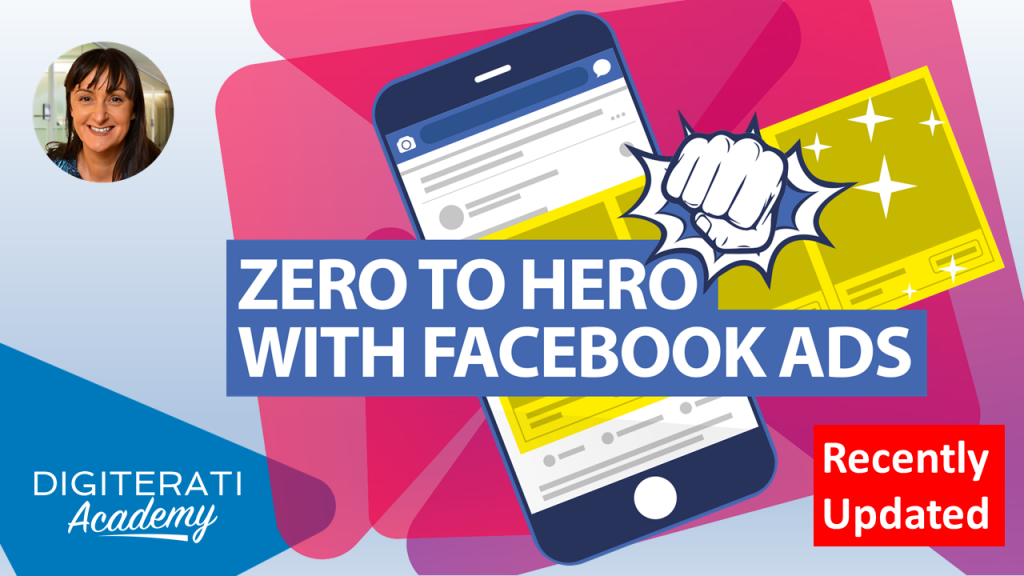 Comments