Download a free Photoshop template for Facebook cover photos
Featuring our recommended (2018) "Universal Size" 16:9 aspect ratio for cover photo sizes on Pages, Groups and Profiles. We explain how the cover sizes work in this blog post.
For 2018 you need to be creating all cover photos (Page, Group and Profile) at 1920px x 1080px. This optimises the photos for retina screens and ensures that the full depth offered by mobile/smartphone is utilised.
The screen grab below shows how Facebook will crop your 1920px x 1080px photo on a Facebook Page. Full screen on mobile, top and bottom crop on tablet and desktop.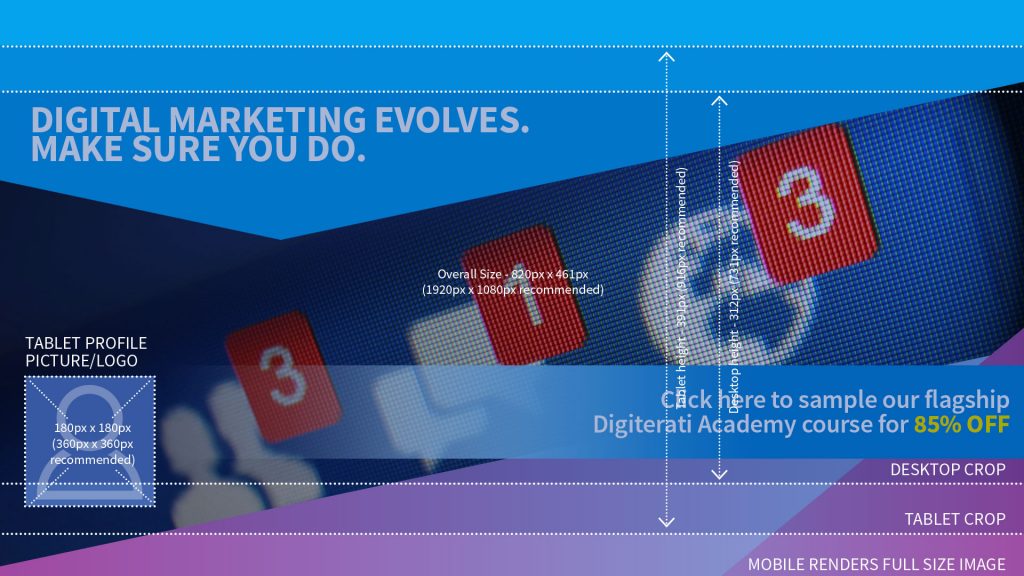 Ensure all your text is within the central safe area.
Our free Photoshop template includes marked-up layers for Pages, Groups and Profile cover photos so that you can see which areas of your photo or graphics will be cropped on different devices.
To download your free Photoshop template simply enter your name and email in the form at the top of this page (or in the pop-up window).
The free Digiterati Facebook cover photo size guide
You'll also get, totally free-of-charge, our Facebook cover photo size guide that shows, in detail, how Facebook renders photos across multiple devices and how it differs between Pages, Groups and Profiles.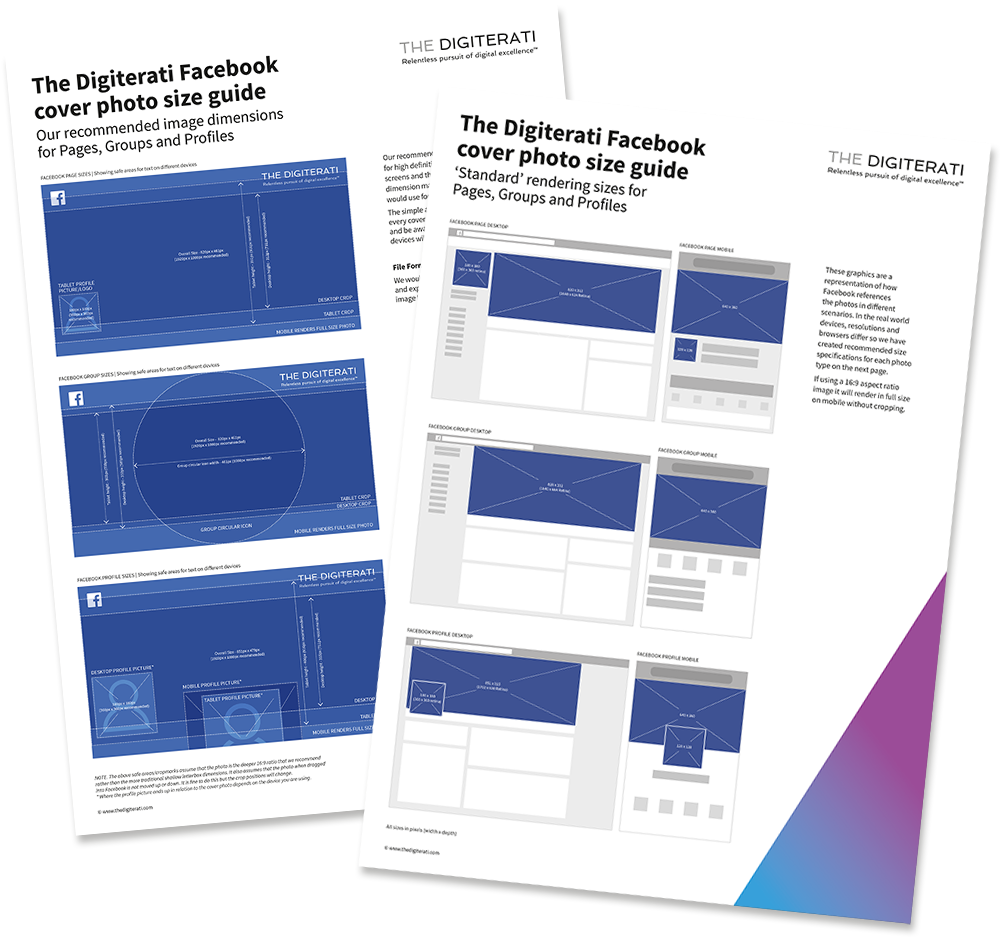 By the way, we don't exactly follow Facebook's own recommended size
Facebook rather belatedly issued some recommended size guidelines after their recent Group cover photo size change. We've written a pretty robust post in response because we disagree with them (our size works perfectly, and crucially works across all Pages, Groups and Profiles). You can read it by clicking below:
Why Facebook's own advice on Group cover photo size is short-sighted

Comments