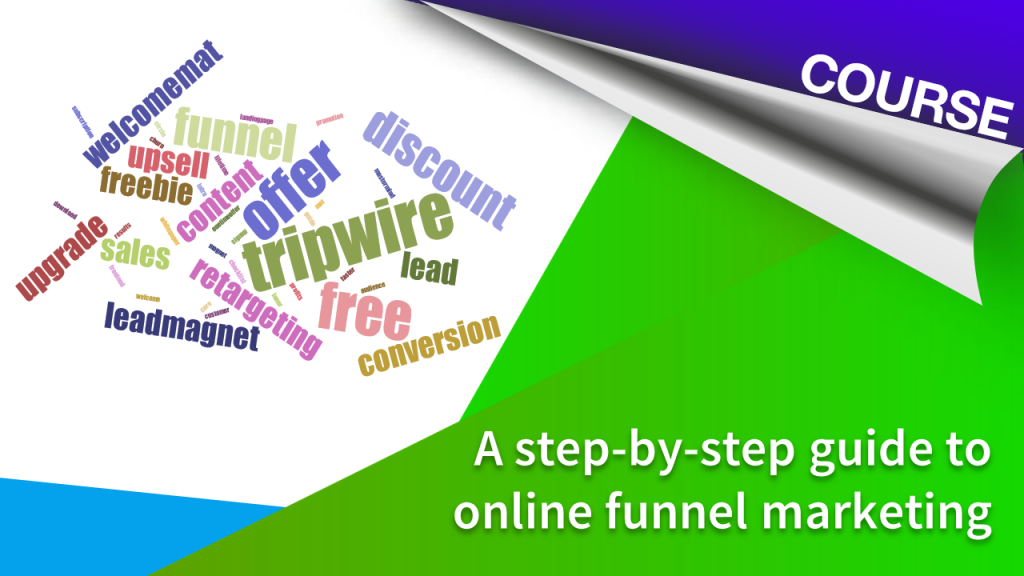 Online funnel marketing course
Carlton and I have spent the last few months immersed in a technique that we are calling online funnel marketing.
The concept of funnels or customer ladders won't be new to many marketers, but the online funnel does have a well established, and effective prescriptive pattern.
We've been researching best practice examples, reading the textbooks, watching the webinars and experimenting with a few funnels of our own in order to bring you the definitive course on funnel marketing. It weighs in at 3 hours of teaching across eight modules and is packed with examples, and step-by-step instructions enabling you to create your own campaigns regardless of the industry that you work in.
As well as the funnels and offers, we also show you how we created ads to support the campaigns as well as sharing a case study that for an investment of less than $300 in ad spend brought in an immediate $4,000 of revenue with the potential for another $40,000 in it's first year.
We first touched on the concept of online funnel marketing in our Facebook Audiences and Ad Targeting course (and you can very much see that course as a companion to the Funnel Marketing course in that it gives you all the tools you need to create and target ads at the various audiences you which to address.
I wrote a blog post a while back that introduces the concept of funnel marketing. That contains some of the ideas we explore in the course so do check that out for an initial scope at what it is all about.
You can view the Online Funnel Marketing course in the Digiterati Academy. Each module has a detailed explanation of content so do have a skim through to see what it covers.
Subscribers can access this new course, along with all the others, throughout their subscription. For non subscribers you can purchase the course as a stand alone product.

Comments