Instagram joined the social media providers that are signed-up members of Team Algo a while ago now and whilst we all claim to hate the interference with a time-sequenced, chronological news feed, all the indications are that the algorithm delivers results that are beneficial to users.
Before the introduction of Instagram's algorithm, users were spending around 21 minutes per day in the app, but since its implementation, that's risen to 24 minutes per day, on average, per user.
Instagram has recently revealed the main factors that drive it's algorithm. And not surprisingly, given it is owned by Facebook, those factors are somewhat familiar:
Interest
Timeliness
Relationship
As with Facebook the Instagram feed is personalised and based on who and what the individual user likes rather than simply who they follow. And as with Facebook, what it shows the user is based on machine learning of past behaviour to provide a unique feed.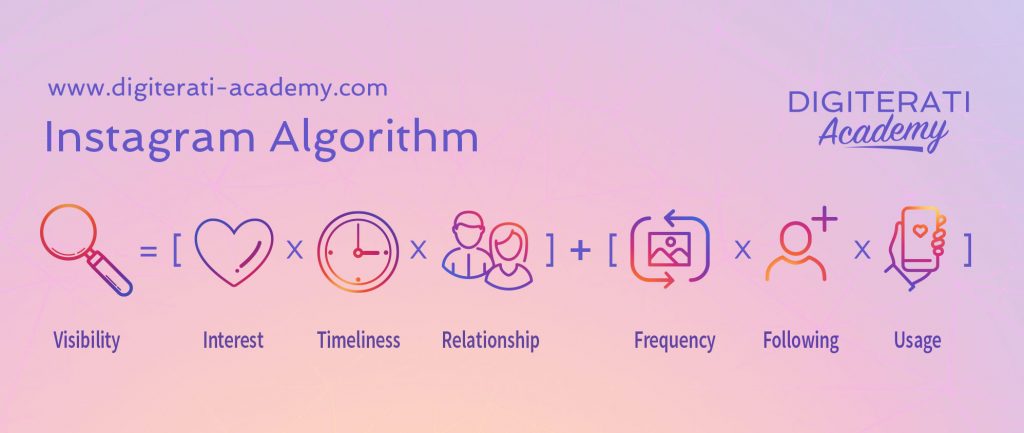 Interest considers the user's preference for image vs video posts and the degree to which they have engaged with similar content in the past. Being such a visual platform, Instagram has pioneered some useful image recognition tools which it appears to be factoring into the algorithm well before Facebook does (despite Facebook having started scanning and applying meta data to images as we explored back in January in this post). As with Facebook's algorithm, content from friends and family is prioritised with Instagram saying that people will see 90% of posts from friends and family instead of the 50% when it was a purely chronological feed.
Timeliness is very much about recency with Instagram having taken feedback from users complaining about seeing older content in their feeds. The aim is to make it more chronological and to "feel more fresh".
Relationship is to do with a user's prior engagement with the post creator. Engagement is measured by likes, comments, messages and post tags.
Note the absence of mentions of hashtags. Certainly useful for finding users in active search mode, the algorithmic role of hashtags is unlikely particularly as a March 2018 study from Mention suggests that they have limited effect on reach and engagement. That study also shows that video leads the way in Instagram engagement, however Instagram themselves has said that the algorithm does not favour videos over photos or vice visa universally.
Other factors that also feature, but to a lesser degree, include:
Frequency – those who are frequent Instagram visitors will have a more chronological experience as the algo strives to show the best posts since the last visit
Following – users who follow only a small number of accounts will see most of their content, for those following a large number of people and brands, they are likely to see only the top content. It is the inevitable result of a busy news feed.
Usage – users that spend a considerable amount of time on the platform are likely to see even more posts as Instagram strives to delve deeper into its catalogue
How does this compare with Facebook's algorithm?
I've researched an written extensively on the Facebook algorithm. It incorporates over 100,000 factors which I've summed up in the following graphic and also explained in this article which examines News Feed Optimisation.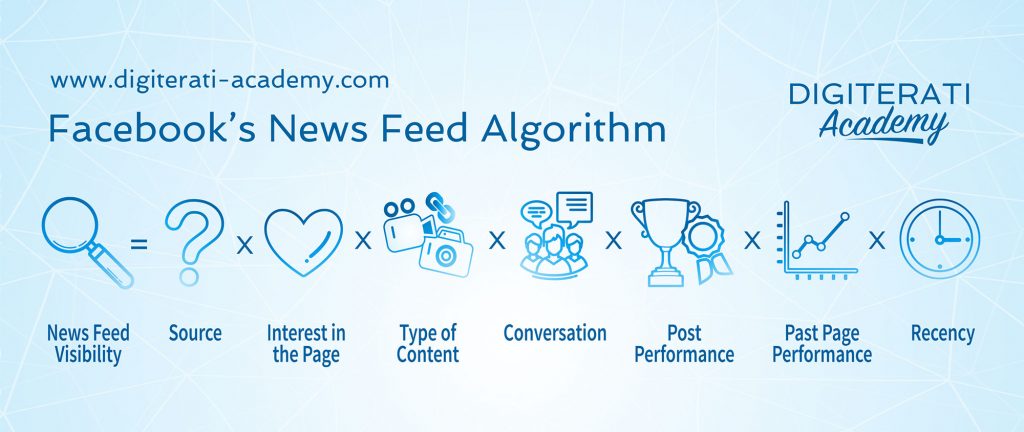 If you apply your knowledge of one algorithm to posts on the other platform you are unlikely to go wrong. And while Instagram still lags behind Facebook in terms of user numbers, percentage reach of followers is going to remain higher.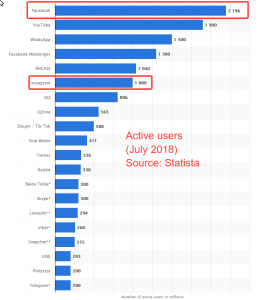 Where Instagram is currently in pioneer mode is with the aforementioned image-recognition work. It's explore layout which was revised earlier this year and is still rolling out (I'm still seeing Stories at the top of my Insta feed) organises content into topic channels personalised for each user and based on interests. This is likely partly driven by image recognition.
What about Instagram business accounts?
We know with the Facebook algorithm content on personal Profiles enjoy way more reach than that of Pages. That's led people to be cautious of switching from personal to business accounts on Instagram however, according to TechCrunch, Instagram's team told them that "Instagram doesn't give extra feed presence to personal accounts or business accounts, so switching won't help your reach."
Useful post here from Instagram Engineering on how they use machine learning for feed ranking.

Comments