There are guides for recommended Facebook Page cover images all over the internet but accurate (and up-to-date) recommendations on GROUP image sizes are hard to come by.
Facebook Page cover images used to be 851 x 315 but they are now 828 x 315. On these designers need to be careful where text is placed on the image because it will often be cropped on mobile or have Facebook-imposed text sitting on top of it.
Facebook GROUP cover images are different again. Facebook says "Keep in mind that your cover photo must be at least 400 pixels wide and 150 pixels tall" but in our experiments we find that size quite grainy.
Optimum dimensions for a Facebook Group cover image
Our designer reckons that the optimum size for Group cover images is 1602 x 500 pixels. In the centre of that is an area of 886 pixels wide which is where we recommend you insert any text.
See the Musicademy cover image below. The shaded area at the top is what is visible on both desktop and mobile. If you put text either side of that it will be cropped on mobile. And if you put text below that you will find Facebook copy gets popped on top of it.

Here's how that image looks on desktop:

And here is how it looks on the browser version of Facebook on mobile (left) and also the mobile app (right):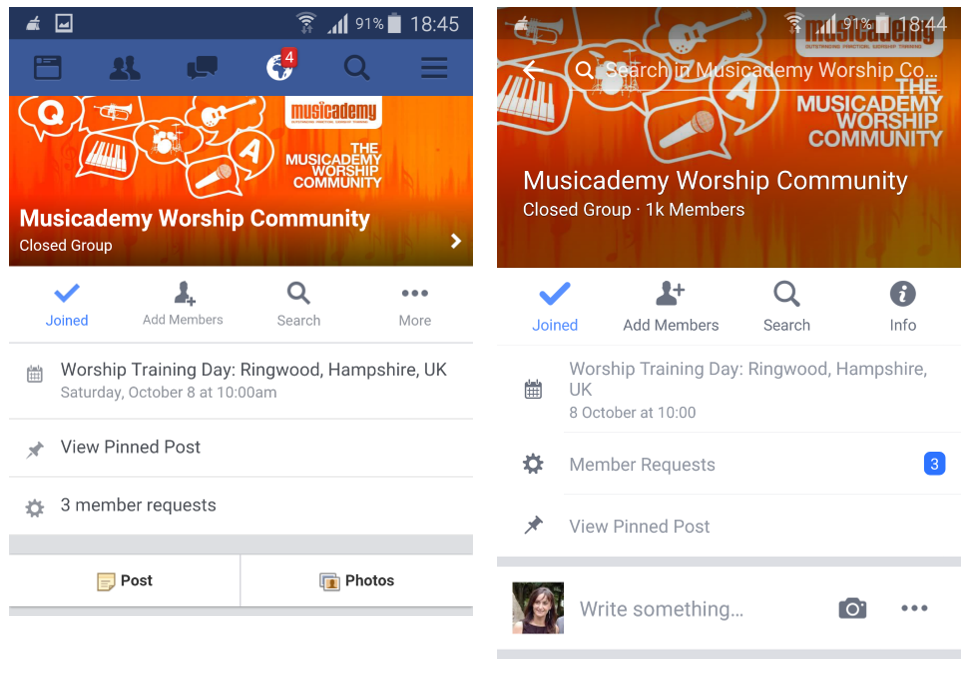 So all is well with our design. At least until you look at it on the Groups app and this happens: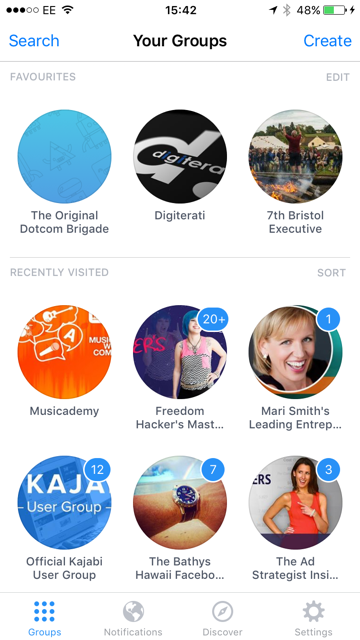 Back to the drawing board with this as a suggested compromise that will look fine wherever it surfaces has the copy in dead centre:

One other tip - use a PNG rather than a JPG for optimum resolution.
How not to do it
I actually really struggled to find examples of Facebook Group cover pictures that didn't have some compromise when viewed on mobile. To call out a couple of examples here is Mari Smith and Social Media Masterminds. Both have very nice cover images designed for desktop:


But both suffer from text being cropped on mobile with Social Media Masterminds additionally finding copy being covered over by Facebook's Group name text.

Online training with the Digiterati Academy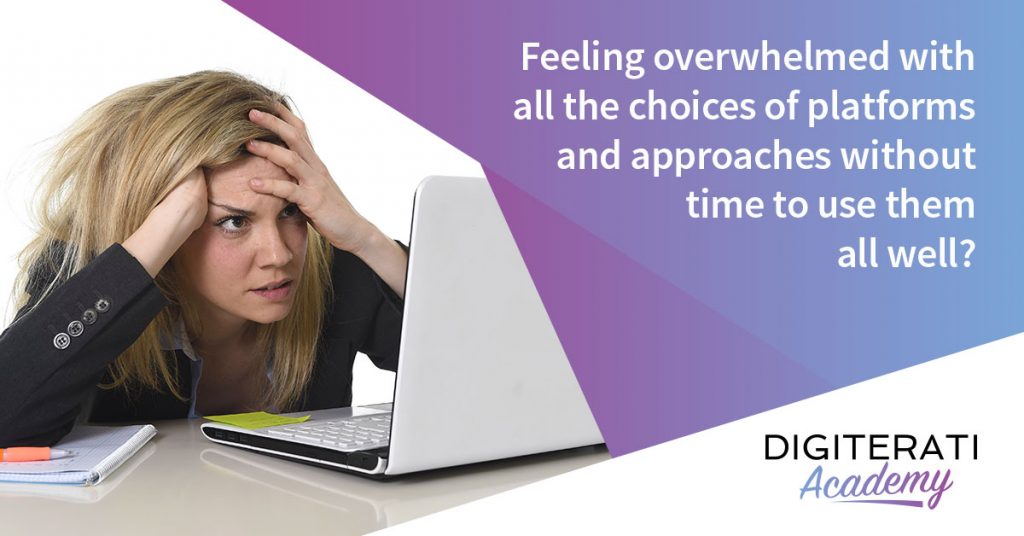 Get affordable, accessible and applicable training with the Digiterati Academy. We won't solve all your problems but we'll certainly make sure that social media marketing isn't one of them.
There's even a course on creating, running and marketing an effective Facebook Group (and it covers how to create the perfect Group cover image)
Find out more!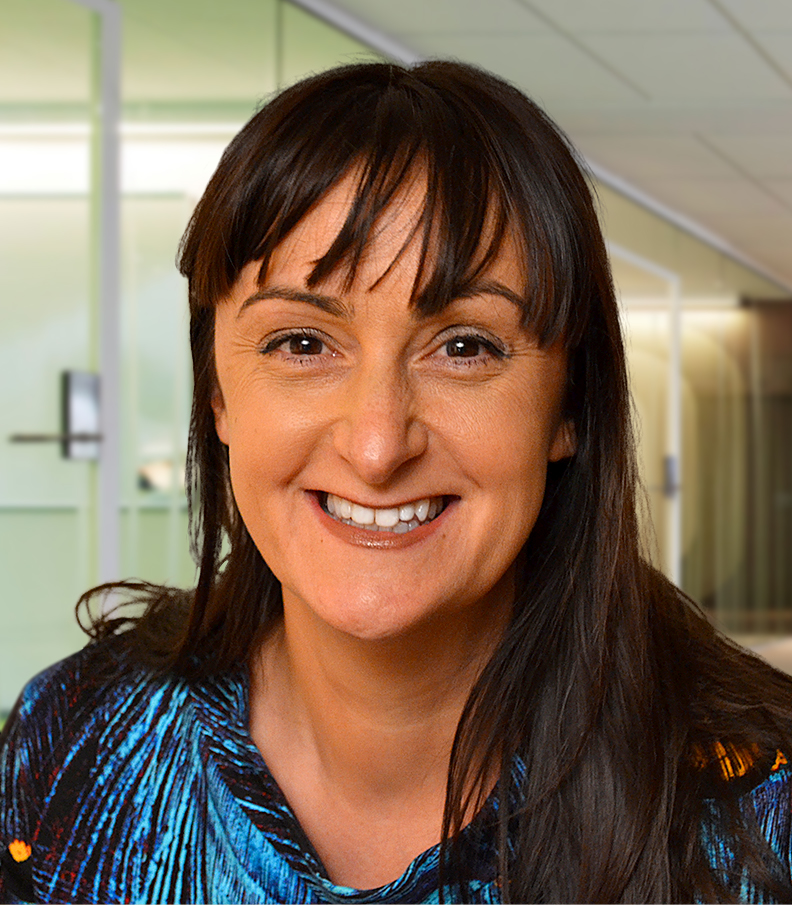 Comments