Our summary of latest news on the key digital marketing platforms plus our diagnosis on essential need-to-know information for marketers and business owners – presented this week by Carlton.
---
12 things you need to know in digital and social this week Taking The Pulse, episode 4 https://thedigiterati.com/taking-the-pulse-episode-4

Taking the Pulse is our fast summary of latest news on key digital marketing and social media platforms, keeping you updated on the stuff that matters to your business #twitter #google #linkedin #socialmedia #pinterest #insta #socialmediamarketing #digitalmarketing

Posted by The Digiterati on Tuesday, May 17, 2016
Facebook
---
Instagram
Controversial new logo
If you haven't already noticed, Instagram updated their suite of logos last week. [If you haven't noticed, where on earth have you been?!] Much debate has emerged online some of which can be enjoyed here, here, here, here plus some designers' response here. If you're hating the new logo as much as me fear not – you can always change it back!

Meanwhile, did Instagram bury the algorithm news?
Inc. magazine reports several users noticing the arrival of an awaited algorithmic feed to their Instagram accounts around the same time as the new branding launched. After testing the filtered feed with users in New Zealand and a few other countries for the last month, it looks like it is being more widely rolled-out. Did Insta try to bury this 'bad news' like a politician?
Analytics are coming to Instagram
Finally it seems marketers will be getting their hands on some analytics data. Instagram Insights is set to launch soon and promises to help businesses understand how well posts perform, just like Facebook Insights.
---
Twitter
140 characters now means 140 characters
Overnight news broke that Twitter is about to relax its strict 140 character limit which up until now included not only the text but also images and URLs shared within a tweet. You may or may not realise that sharing a link within a tweet takes up 23 precious characters from your tweet, leaving less room to write an accompanying message. Soon images (and any kind of media for that matter) and URLs will not count towards the 140 character limit. Twitter is keeping schtum on when this will roll-out to users but we'll keep you posted.
---
Pinterest
Return of the affiliate link
Those familiar with Pinterest developments over the years will recall their love/hate relationship with affiliate links. First-off they began sneakily using them themselves, then automatically stripped Amazon affiliate links, then banned all affiliate links completely! Well that's all dead and buried now with news that Pinterest once again allow affiliate links. I know from experience that Pinterest can be a great place to generate affiliate revenue and expect this to be a relief to affiliate marketers.
---
WhatsApp
Desktop app for those who prefer to use their PC as much as their phone
Desktop software has been launched, allowing you to send and receive messages directly from a computer instead of being forced to use the mobile app. Messages are synced across all devices that you use to login to your WhatsApp account. I predict we will see Messenger-style features for businesses soon, including an integration with Messenger for Pages.
---
Google
AdWords Customer Match improvement
Google have removed the 180 day expiry time limit on email addresses uploaded to their Customer Match tool. From now on your lists won't expire, meaning you can retain lists longer for things like seasonal targeting. More here.
Google Chrome to block Flash soon
If you're still using Flash elements on your site, count this as your final warning to update to HTML5: Chrome, the world's most popular web browser, will effectively block Flash in an upcoming version slated for later in 2016. Story continues here.
Google launches Spaces app for group conversation
Another late entry from Google, who are still trying to figure out how to "do social". This time they're attempting to disrupt Facebook Groups and/or group messaging/chat (or a hybrid of both?). I wish them luck. There's good coverage of the new app (available for both iOS and Android) if you're desperate to try it out. Early adopter rules apply, but fast-forward 2 years and we likely won't be talking about this. Google wins my Useless Digital Development of the Week and is duly awarded a crying-with-laughter emoji!

---
Missed the previous Taking the Pulse?
Where the heck were you?! Don't worry – go check out our last show here. And don't forget to subscribe to receive notifications of all new episodes in case you can't catch it live on Facebook.
[embed_popupally_pro popup_id="6″]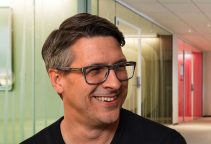 Comments