Do we hold the key to Facebook success?…now Snapchat is bigger than Twitter…the Instagram algorithm arrives….plus emojis for everyone.
The 11 most important things you need to know this week from the world of digital and social marketing.
Taking the Pulse is your weekly live show examining the breaking digital and social media marketing news of the week along with our own unique insight and advice.
We condense hours of research into a 20 minute show, companion blog post (and soon podcast) that keeps you fully up-to-date with the issues that matter to your business marketing.
Presented live on Facebook by Carlton Jefferis, with Marie Page behind-the-scenes helping answer your questions and comments live on air.
This is the show's companion blog post. A replay of the show is available right here on this blog post shortly after the live broadcast ends over on our Facebook Page. The replays are also available on our YouTube channel.
The show's hashtag is #TTPshow
❣️Taking the Pulse Show – Episode 7Do we hold the key to Facebook success?…now Snapchat is bigger than Twitter…the Instagram algorithm arrives….plus emojis for everyone.
The 11 most important things you need to know this week from the world of digital and social marketing – TAKING THE PULSE SHOW, EPISODE 7 https://thedigiterati.com/taking-the-pulse-episode-7/

Posted by The Digiterati on Wednesday, June 8, 2016
---
Facebook
Could Groups – not Pages – hold the key to success on Facebook?
My colleague Marie has been busy building a brand new Facebook Group for a client company this week and boy has she hit gold! In 4 days the group has gone from zero to over 1000 members for this niche business. Marie explains how she did it in great detail and why she believes this could be the winning formula for many businesses on Facebook.
BREAKING: Notify a few friends feature
We broke the news over the weekend (no, not you SocialTimes who think you claimed the scoop!) that Facebook is testing a feature on personal profiles letting you notify a few friends about your post. This new feature could be super-handy for smaller, personal brand businesses in 'reaching out' to specific people who might be interested in something you share from your Page but where you don't want to visibly tag the friends.
Videos under 30 seconds now loop continuously
Another day, another Facebook tweak. We discovered that ALL videos under 30 seconds now loop continuously. I say continuously (and so does Facebook) but what I actually mean is continuously for approximately 90 seconds. So not continuously at all. Somebody at Facebook needs to read the Trade Descriptions Act 1968. But on a serious note I reckon this is a win:

Vanity metrics! Your <30 second videos will rack-up the video view count making you look really popular!
It worked for Vine and Instagram. Those short looping videos are great for getting a message across quickly, and one that might repeatedly play in the timeline. Viewers are almost brainwashed with your message! Be smart and selective about what you upload and you could win.
Caveat: there is, sadly, a downside. No more call-to-action buttons on those short videos – unless you pay for it to become an ad.
---
 Snapchat
Snapchat for customer service?
Regular viewers of TTP will recall me talking about the huge benefit of Facebook Messenger as a social customer care platform over public posts on your Facebook timeline or public tweets on Twitter. Well it seems Snapchat could also be the perfect platform for helping your customers with their service needs. It's private, can't be linked or shared, is difficult to download but most importantly it's PERSONAL. Yes, the real bonus is the authentic one-to-one human connection that Snapchat affords us through short photo or video snaps. Could digital channels finally be coming full-circle, returning us to the good old days days where customers and shopkeepers knew each other on first name terms? Might we actually be able to achieve this at scale? I think the future's looking good. The sooner businesses stop hiding behind their phones lines, emails and Twitter accounts the better. By the way, if you want to chat with me on Snapchat go ahead and add me here.
Believe the hype! Snapchat surpasses Twitter in daily users
You read that correctly. Snapchat, in four short years, has eclipsed 10 year old Twitter in terms of daily active users (DAU). Twitter was once the second largest social network after Facebook but now trails behind Instagram, WhatsApp, Messenger (note: all Facebook-owned) and Snapchat. These are hard times at Twitter but in the meantime consider just how much of an impact Snapchat is making, and whether it has the attention of your customers. Clue: it increasingly does.
Snapchat Discover gets a makeover
A fresh new design, in the latest app update, reveals more enticing content within the Discover and Stories pages. The image below shows the old version on the left and the new on the right. Read more here.

---
Instagram
The dreaded algorithm arrives!
I told you it was coming. People are not happy. (Notification-gate! #TurnMeOn!) From now on Instagram will never be quite the same. The re-ordering of posts to show "best posts first" (aka a Facebook-esque algorithm) is now upon us.  Let's quit all the emotional stuff, what does this actually mean to Instagram marketers?

Large followings are no longer the goal. Engagement is the goal.
If your followers aren't engaging with your posts, you'll likely lose out. Bland brands stay alert!
Smaller passion-brands could actually win here. If your followers can't get enough of your posts you'll likely see a healthy spike.
Think: popular posts will become even more popular posts
Think: quality over quantity. You might want to post less often. Don't post for the sake of posting. Post for the sake of engaging.
If you gotta be seen, you gotta pay. Instagram are rolling out business tools which will make it as easy to boost an Instagram post as boosting a Facebook post. In the meantime you can place Instagram ads via Facebook. If you'd like some help, check this out.
---
Google
Free mobile website tool
Get your free report from Google on how well your website works on mobile devices. As mobile accounts for a massive share of all internet traffic it's really worth getting your site optimised.
---
Messenger
New emojis = more diversity
Uses of Messenger are now seeing a bunch of new emojis, particularly those for females, and the ability to select a default skin tone of your choice. The Huffington Post makes the point of why this isn't trivial. We say this is long overdue!


Mobile web version of Messenger to close
Facebook is forcing everyone to use the native Messenger app everywhere. Their chatbots and assistants likely don't function in a mobile web environment so I'm predicting this move paves the way to further feature rollouts.
---
Twitter / Periscope
Twitter is getting a Periscope button – go live from a tweet
Twitter isn't giving up the video live streaming battle without a fight. As viewers will know, we're fans of Facebook Live but it's fair to say the dynamics of Periscope and Facebook Live are very different. There's quite a lot more audience interaction and engagement on Periscope and it remains a useful platform. I'm predicting Periscope functionality will become fully baked into the native Twitter app within weeks.




---
My crying-with-laughter emoji award this week goes to…
Once again – and with sadness – it's Twitter picking up my award this week. But these are not tears of laughter, these are tears of sadness. I remember with fondness the Twitter of old. Is was something fresh and unique. It's now stale and outmoded. It's full of bots, auto-followers and auto-retweets all trying to gain (and game) the attention of users. Facebook, Snapchat and Instagram are trouncing Twitter on almost every front – messaging, photo sharing, video, live video, social customer service. Twitter doesn't even have the benefit a true reverse-chronological timeline nowadays – it's gone the way of the algorithm like all the others, with a myopic view of the world. In a move that had doom written all over it, Twitter was apparently in talks with Yahoo about a merger. One failing business + another failing businesses = catastrophically failing business!
Twitter's only saving grace is that news is still broken – in public and by the public – on Twitter. Not on Facebook. Not on Snapchat. Not on Insta. (But not for long).
It's time we all rally round to help #SaveTwitter
---
Missed the previous Taking the Pulse?
Where the heck were you?! Don't worry – go check out our last show here. And don't forget to subscribe to receive notifications of all new episodes in case you can't catch it live on Facebook.
[embed_popupally_pro popup_id="6″]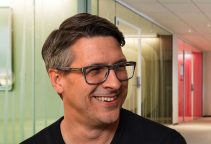 Comments