Missed the Facebook Communities Summit?
Here are the key points from the keynote speech.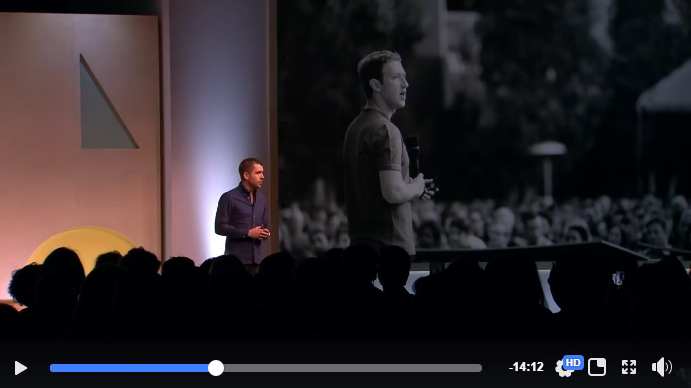 Chief Product Officer Chris Cox flew into Europe to make some big announcements in relation to the new Facebook mission of building communities. In attendance at the two-day event were some of Europe's top Facebook community builders: group admins, event creators, and page admins.
You can watch the video here but I've summarised the key points below:
4 new features for Facebook Groups
This was the big announcement. And they sound great!
Admin Tools Hub
Recognising the time running a Group can take, Facebook is pulling together the 6 or 7 most important things Admins do in keep membership and conversation healthy to a single hub. This should streamline workflow and release admins to spend their time attending to people rather than doing admin.
Group Announcements
Admins have been long frustrated with the limited nature of the sole "pinned post" at the top of the Group and going forward Admins will be able to place "a bunch of posts" on the top of the Group. These can also be scheduled. This gives the Admin more control on what members see as they come into the Group rather than simply the Pinned post and whatever was most recently posted or commented on. Cheers went up in the room to this announcement.
Personalisation
The new features will include the ability to set a theme and colour for your Group that will appear throughout the Group. This will help personalise Groups to feel uniquely "ours".
Rules: prominence in the Group for members
With another round of applause at Facebook addressing a major headache for Group Admins, Rules were announced as now having "a special place inside the Group". Rules will be a much more integrated part of the user experience and likely given their own place in the navigation.
Communities Summit soundbites from Chris Cox
Cox began his speech with a variation of the discourse we've heard recently form Mark Zuckerberg and Adam Mosseri (FB Head of News Feed):
"2017 was a really tough year for Facebook, for social media and for the internet. We faced tough questions about our role in democracy, our role in public discourse, our role in journalism and our role in well-being."
"And we take these questions incredibly seriously. We're coming this year to do two things. The first is to remove bad content from our platform. To do that we have our best teams internally, partnered with world experts externally, working through each of the categories and issues, to make sure we can ensure that Facebook is a safe place for everyone."
"And the second thing we're doing is to accentuate all the good things that are happening."
Three areas of focus for Facebook in response to it's own annus horribilis
Chris Cox confirmed three areas Facebook is working on improvements to in relation to that tough year of 2017:
Integrity and safety – doubling the size of the content review team (to 20K worldwide). They are also doubling the size of the engineers tools team who working on tools for moderating and taking down inappropriate content.
Building more features to help Groups interact
Watch Party was given as an example where Group members can co-watch a video together online then have a conversation with low latency whilst watching the video.
Tools for Group leaders
Cox recognised that the most important differential between a successful Group and one that isn't is the Group leader and the work they do. Facebook wants to support Leaders to "spend more time attending to people" and less time working on the day-to-day tasks of running a Group.
Community focus and that "meaningful" word again
In his speech, Cox went back to the beginnings of Facebook and suggested that its roots were as community software. Hilariously the first 1M member Group (when total FB membership was just 10M) was a Group called Students Against News Feed. He defined community as:
A collection of people who give trust and investment over time, feel a sense of belonging, connection and a feeling of safety.
That pretty much sums up my experience of good Facebook Groups.
And whilst I've reported these keynotes in reverse order (I gave you the big announcements first, whereas in real life they set the scene and make everyone feel nice and cosy about communities), Nicola Mendelsohn, VP EMEA, gave a moving and personal account of the Group she discovered (and now co-admins) that supports people with follicular lymphoma.
Mendelsohn used the other current Facebook buzzword "meaningful" when describing effective Groups and said that these online communities where people share common ground have become a vital part of people's daily lives providing a support system that helps them cope with life on and offline.
Excited about these announcements for Facebook Groups?
Personally I'm pleased to see them, especially so soon after Facebook Zero or "The Change" as one of our own Facebook Group members put it!
And I'm delighted at the emphasis on Groups over Pages. Most commercial organisations and brands just don't "get" Groups. They struggle to justify the investment, due in part to the challenges of measuring ROI so are sticking with Pages and ads. And to my mind missing a huge opportunity. But hey, I'm happy to see Groups stay community-focussed. Once the big brands move in en masse they will spoil it for everyone. So let's just keep them our little secret huh?

Comments